Launching an online community that flourishes, in the long run, requires careful planning and execution.
Listen in as Whitney Marin, Customer Success Manager at Hivebrite and Erica Surace, Co-Founder at the D2 collective, share real-life experience and advice on what you need to consider before launching your online community to set it up for long-term success.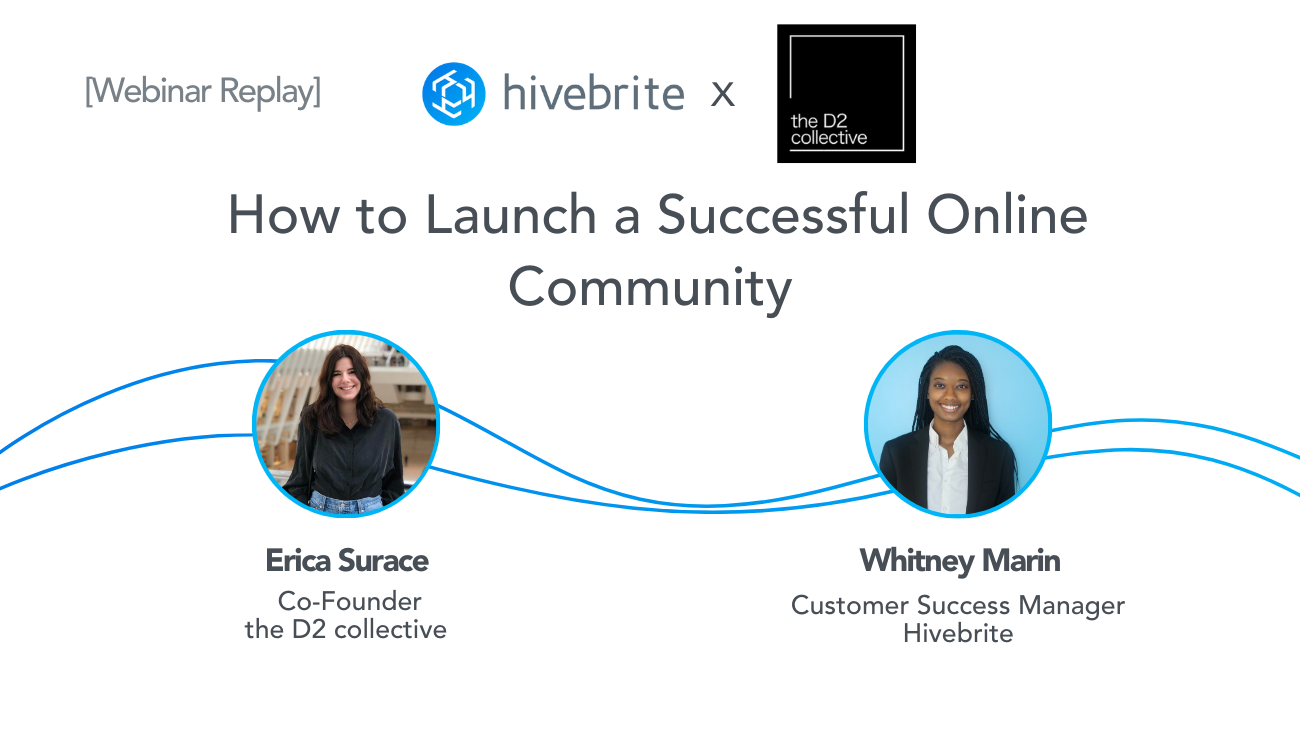 Setting the Foundation for Longterm Community Success
Planning your online community's launch is critical because it sets the tone for the entire community's future success. A successful launch can generate momentum and excitement, attract early adopters and advocates, establish a solid foundation for growth, and more. On the other hand, a poorly planned launch can lead to a lack of engagement, a slow start, and an uphill battle to attract and retain members.
By planning, you can ensure that your community gets off to a strong start and has the best chance of thriving for years to come.
Key discussion points in this webinar include:
Must ask questions and research to do before launching

Key stages of a successful launch

Best practices for awareness and adoption

Best practices to increase the likelihood of long-term success

How to measure success
Extra Community Building Resources
If you're looking to launch an online community but unsure where to start, or you've already launched and are looking for some inspiration, you might find these resources helpful in addition to the webinar recording.
Hivebrite is an all-in-one community management and engagement platform.
It empowers organizations to launch, manage, and grow fully branded private communities. Hivebrite is completely customizable and provides all the tools needed to strengthen community engagement.
Over 900 organizations worldwide, including CERN, The Channel Company, Shell Alumni, NYSE, and WWF, use Hivebrite to build and engage vibrant communities. Schedule a demo today!