When creating an alumni network, you may experience a couple of hiccups along the way! As an established alumni management platform, Hivebrite has the privilege of working with leading educational institutions daily. We have gained valuable first-hand experience of alumni program launches and day to day management.
This article will take a closer look at common alumni management mistakes and how to avoid them!
Mistake #1: Not Identifying Your Institution's Needs
Your alumni association needs to be designed as part of a high-level strategy supporting your institution's goals.
You should have a clear vision of what you want to achieve through the alumni network. For example, increase financial support to the university and its programs, enhance graduate's employment prospects, increase new student applications, promote pride, tradition, and loyalty among current students and former students…
If you're looking for some inspiration, HSG Alumni, the University of Saint Gallen's alumni network and Hivebrite client does an excellent job of explaining its alumni network's vision, mission, values and strategic initiatives!
Mistake #2: Not Correctly Measuring Engagement
As you've undoubtedly heard before, what can't be measured can't be managed! So make sure you have metrics in place to measure your success!
You should measure metrics such as the number of active members and content likes, shares, and comments. This will give you a great indication of what types of content work well and enable you to tailor your engagement strategy accordingly!
But engagement is not all about clicks and comments.
You need to go beyond and look at business metrics directly related to your goals! For example, active volunteers and financial donations.
CASE's Alumni Engagement Metrics Project aims to provide a universal framework to measure alumni engagement. It identifies four modes of engagement: Philanthropic, Volunteer, Experiential, Communication. The company's survey is counting the number of alumni that are engaged in these ways. Check it out for some inspiration and to get the conversation started.
Be sure to track your metrics at least once a quarter to check you're on track and adapt your strategy as necessary! Check out this article to get more tips on how to measure alumni engagement.
Mistake #3: Failing to Portray the Value for Alumni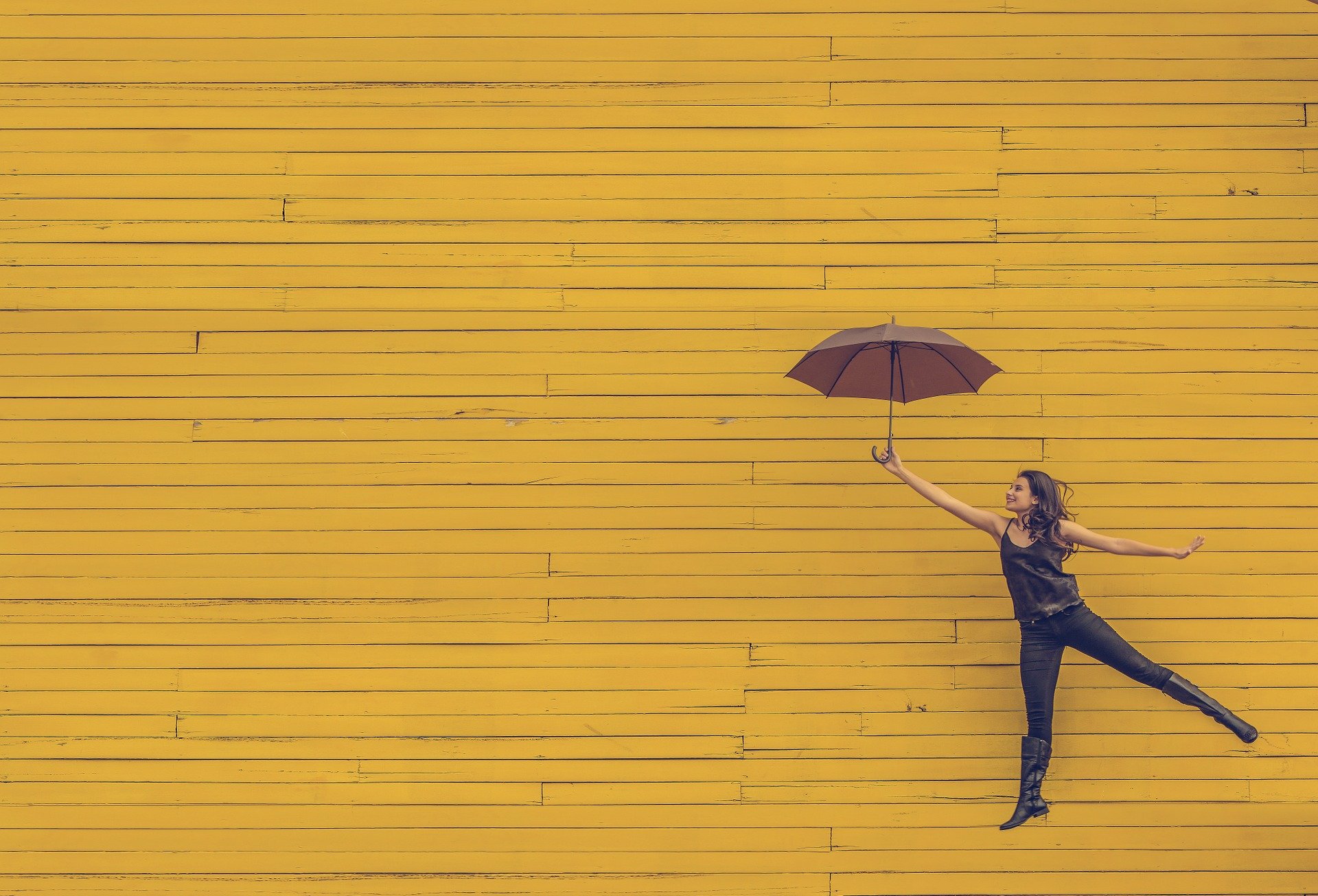 An alumni network is a two-way street!
Of course, it needs to support your institution's goals. But it also needs to provide value to your former students!
Alumni require a straightforward question to be answered - "what's in it for me?".
Whether it be access to the alumni directory as a means to quickly and effectively communicate with other graduates, job alerts, the opportunity to give back to the university through mentoring programs and fundraising, you need to spell out your network's benefits loud and clear!
Mistake #4: Forgetting the Human Touch
Of course, alumni management platforms help to minimize many time consuming and tedious tasks through automation. But don't forget the human touch!
From establishing the framework of the network, to actively creating content to wow and engage members, you need dedicated personnel to ensure your alumni network's success.
Building a community from scratch and managing an existing community require different skills! The former requires the ability to sell a dream to get the buy-in from graduates, as well as the ability to nurture interactions into solid relationships!
Take the time to set up a thoughtful selection and onboarding process. This rule also applies when you recruit group leaders for your subgroups, such as affinity groups and chapters, within your community...
It's not all about technical know-how and social experience. Look for candidates with skills that are hard to teach! Such as empathy for strangers, conflict resolution, creativity, flexibility, and perseverance! The person will need excellent soft skills both on and offline!
Mistake #5: A One Size Fits All Approach to Content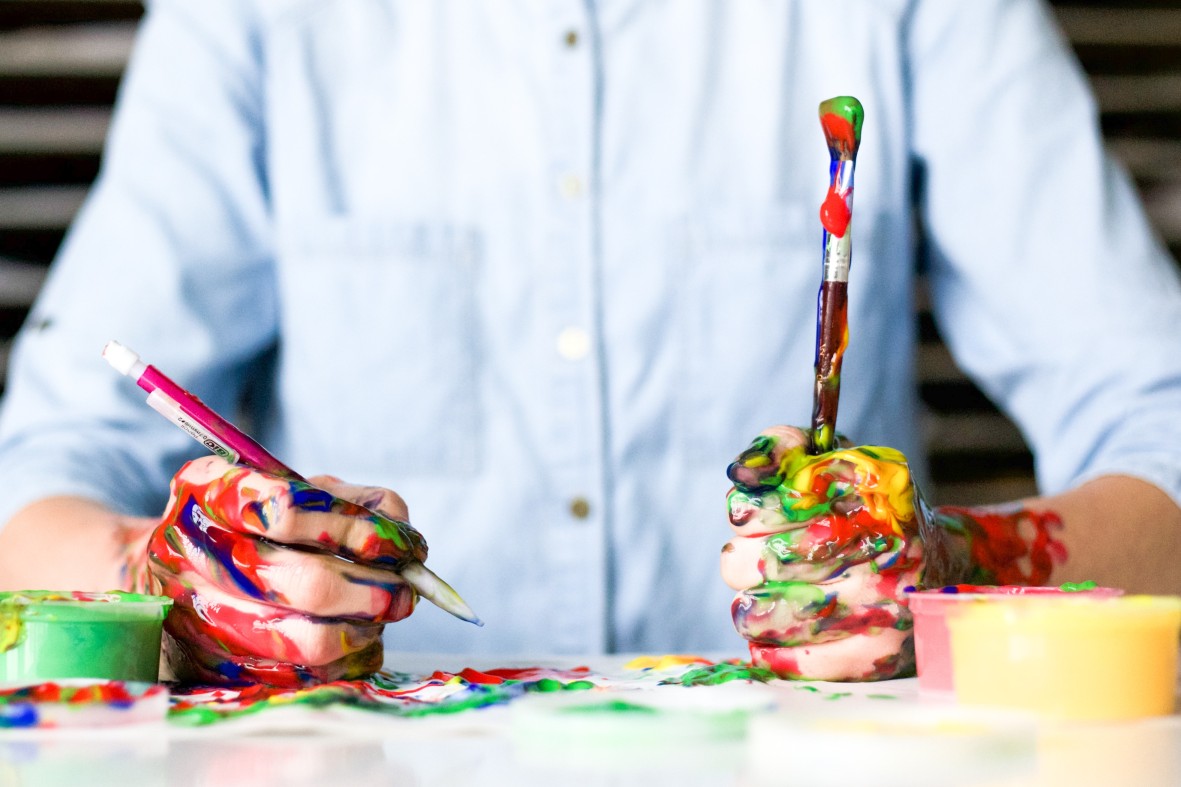 The emotional engagement button is different between and within generations! A one size fits all approach to content just won't cut it.

For example, a millennial probably isn't interested in having a brick with their name on it on campus. And a baby boomer is unlikely to donate money to a Kickstarter campaign!

Segment your alumni based data points such as their graduation date, program, and location.
Create personas based on each segment. Simply put, personas are fictional characters created based on research that represent the different members of your community. By better understanding each of your segments, you will be able to produce more tailored content to increase the likelihood of triggering engagement. Check out the canvas below for a handy starting point for creating personas!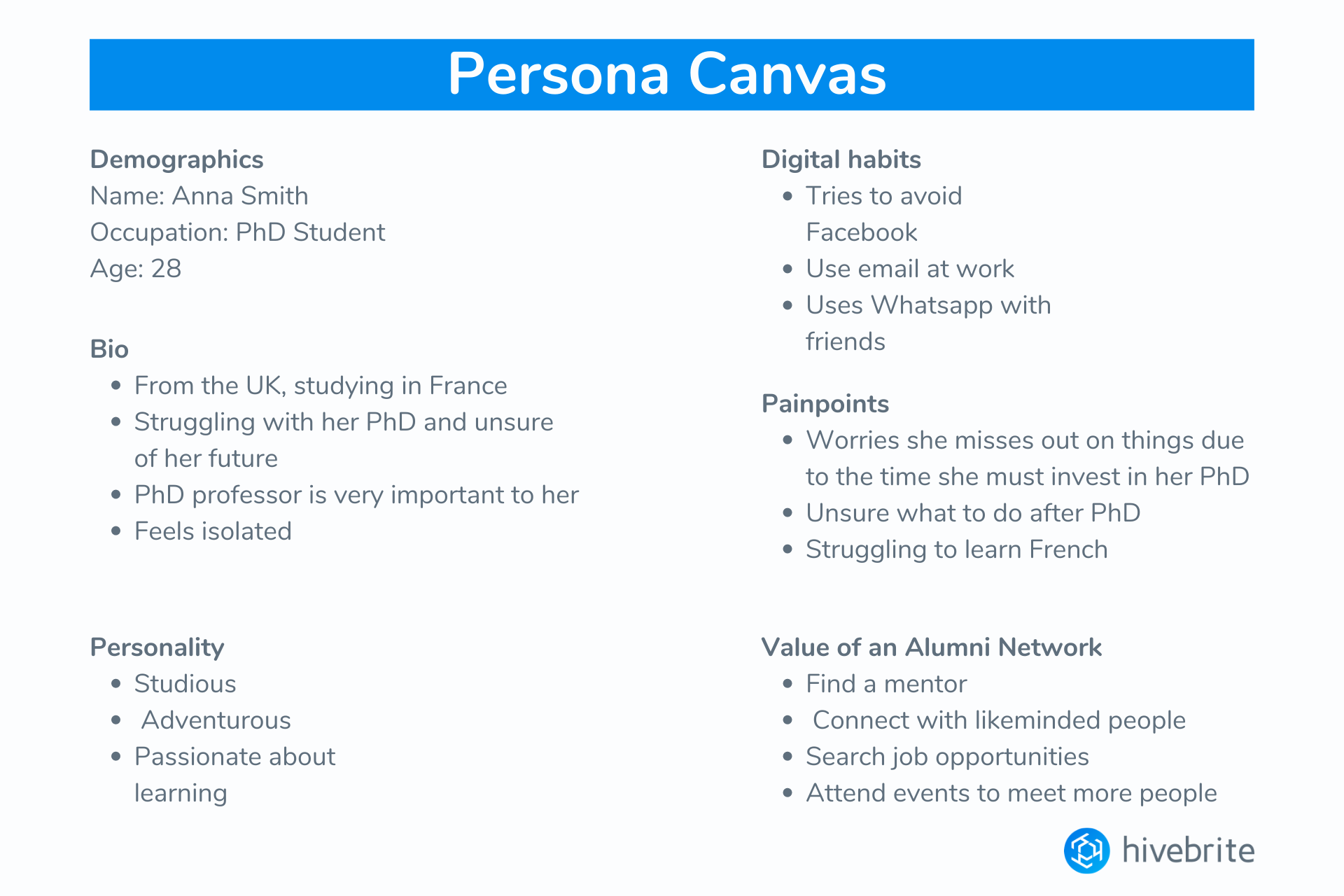 Personalize wherever possible! An email with the subject line "Join us for an alumni dinner party" isn't especially inviting. "Law graduates dinner party - come network" is a lot better. Make it clear why the person is receiving the email and its value for them! And don't stop there! Send happy birthday and graduation anniversary emails. Personalize your news feeds. Running a job fair for business students? Invite graduates as well as current students!
Let alumni opt-in to different types of notifications based on their preferences! Do they want to be alerted as soon as tickets for certain events go on sale? Would they like to be notified as soon as a job in their area of expertise is posted? Perhaps they want to receive a notification each time a new blog article on a certain subject is published
Check out this article for more tips on content creation.
Mistake #6: Not Making the Platform User-Friendly
In today's digital world, a user-friendly alumni management platform plays a pivotal role in account activation, boosting conversion rates, and creating a positive user experience!
Alumni expect a responsive interface that guides them towards content that is of interest to them, rather than a busy-over-complicated and impersonal design.
Creating a user-friendly platform with engaging and personalized content is essential for driving engagement and the value of the network. You need to make it super clear and easy to participate in your community! Clear calls to action are critical. "Add a comment", "Upload photos", "Share this post", "Post your article", you need to make it clear to members what they can do and how they can do it!
Hivebrite is an all-in-one alumni management platform. It provides powerful and user-friendly features to help you strengthen alumni engagement! Schedule a demo today