With the advent of video, social messaging, artificial intelligence, and the like, you would be forgiven for viewing email as a bit outdated.
But this assumption couldn't be further from the truth! In 2019, 293.6 billion emails were sent and received each day and this figure is expected to jump to 347.3 billion in 2023!
The truth is that email is one of the most powerful communication channels for engaging and growing your community – at a low cost and on a mass scale. In fact, email has the highest ROI of any marketing channel!
Let's take a closer look at how to create an effective email marketing strategy!
Deliver Your Message Directly to Your Community
Keeping in touch with members is an essential part of community management. Sure, your primary communication channel with your community will be your online platform. But don't overlook email. You need to create welcome emails, registration emails, notification emails, confirmation emails, newsletters, and more!
Newsfeed posts have a short shelf life and quickly disappear. On the other hand, email flies straight into the recipient's inbox and can be easily found later on. It is an essential and direct touchpoint that allows you to strengthen relationships with existing members and grow your community.
Create Way More Targeted Communication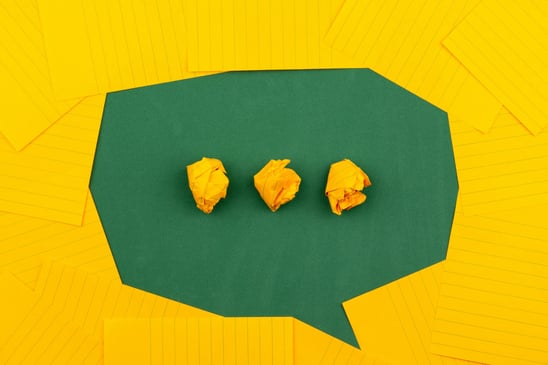 Email marketing software enables you to segment your contacts based on each member's data. This means you can send way more targeted content to your audience!
Let's look at an example.
You're running a networking event for entrepreneurs in a specific location. Instead of shooting an invitation to your whole database that includes members who live too far from the event and members who wouldn't be interested in the event topic, you could create a segment of entrepreneurs who live within 30 miles of the event!
You can create segments based on any relevant data you have in your database. This means you can delight and engage your members with the most appropriate content for them.
Email Automation and Identifying Community Champions
You can also send out trigger-based emails that are automatically sent to a member based on their behaviour. Trigger emails can include welcome emails, password reset emails, thank you emails, reminder emails, and more! Triggered emails are sent to your members at the right time and show that you are paying attention to them!
Email marketing data can also enrich your data. Look at who is opening and interacting with your communications to help identify power users and community champions.
Email Marketing 101: Get the Guide
Creating a successful email campaign is a lot more than writing a message and a couple of clicks. That's why we've put together this step by step guide to ensure your first campaigns are a success!
In this guide, we will cover:
How to write the perfect subject line to increase the chances of your email being opened

The ideal time to send your email

How to measure the success of your campaign

How to be GDPR compliant

How to combine email with other marketing initiatives
Hivebrite is a leading provider of branded community management platforms and helps institutions of all sizes grow and engage their community. Request a demo if you would like to know more.