Alumni management software enables organizations, typically universities and colleges, to keep in touch with their alumni, engage them through content and events, and solicit donations.
When selecting your alumni management platform, the requirements you have will be unique to your institution. However, there are some universal features that all great alumni management platforms provide to strengthen engagement and create the best user experience! Here's what you need to look out for...
A Searchable and Interactive Member Directory
A member directory is where you store all critical information about your alumni, such as name, contact information, location, and alma mater.
This directory should be searchable and offer filters to help members easily find and connect with others based on group, industry, location, or any custom field (filters can also be used by you when sending a communication).
The best directories also offer an interactive visual map that displays member profiles based on location and other vital criteria.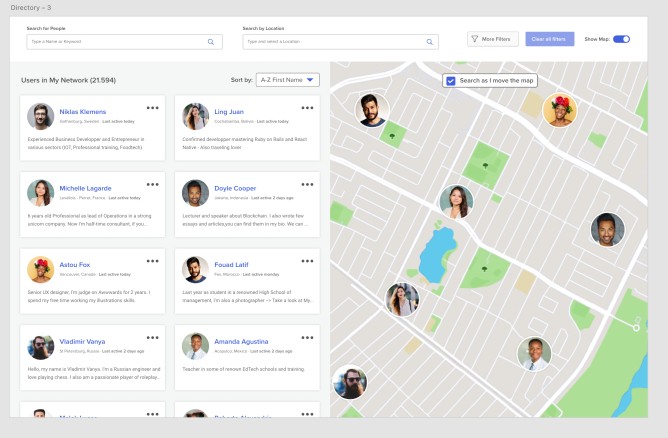 Keeping your directory up to date is critical. Software that allows your alumni to update their profile using their existing social media accounts, such as Linkedin or Xing, drastically increase the likelihood of members updating details.
With your platform, you should also be able to easily:
Edit your members' contact information

Add fields to match the specificities of your community (e.g. school clubs, campus, department...)

Make mass updates of your members' profiles (e.g. when adding a specific field for your members)

Export your data at any time
(Virtual) Event Management
Alumni events are critical to a successful alumni engagement strategy. Your alumni management software should provide full event management capabilities, including:
An events calendar

Invitation and reminder emails

Ticketing options

A frictionless online payment

Social networks integration to publicize the event
Of course, regulations and restrictions due to COVID-19 mean that physical events won't be on the calendar anytime soon. Alumni managers are now forced to rethink their event formats. Your alumni management platform should support your transition from offline to online, for example, by enabling video calls, roundtable discussions, webinars and more on the platform using the video conferencing tool of your choice. Embedding conference links, offering a countdown to start feature, and enabling access to the live meeting from the event page are also super valuable features!
Pssssssst! Read more about Hivebrite's virtual event features here!
Fundraising Management
Beyond bringing cash, fundraisers help forge stronger bonds between essential and influential stakeholders and your institution, not to mention successful fundraisers boost morale throughout the establishment.
A great alumni management platform will save your team time regarding administrative tasks. This means they have more time to focus on the fundraising strategy and its tangible results.
The best alumni management software enables your team to:
Design campaign pages with ease

Quickly promote fundraisers amongst the network,

Offer an integrated frictionless payment gateway

Process donations

Automatically generate donation reports
Check out here how the University of Notre Dame recently raised $8.7M for their student relief fund using Hivebrite's fundraising module! LINK
Jobs Board
An up to date jobs board is a valuable asset for any alumni network! Your software should enable you to share jobs, add external job feeds, and even let fellow alumni post job opportunities.
Members should be able to search for opportunities based on relevant filters and set up alerts for when jobs are posted that are relevant to them.
Groups
Your alumni management software should be able to create groups of people with a commonality within your existing alumni network. For example, groups based on alma mater, chapter, or location.
Groups are a great way to provide your members with more personalized content and support and facilitate strong connections between members. Your alumni management software should enable you to:
Custom groups

Create a dedicated live news feed and resource center for the group

Set dedicated admins with complete control over their allocated Groups – i.e. full data management, email campaigns, events management, memberships, and more.
Read more on how you can grow engagement through a group strategy here.
Analytics and Engagement Scoring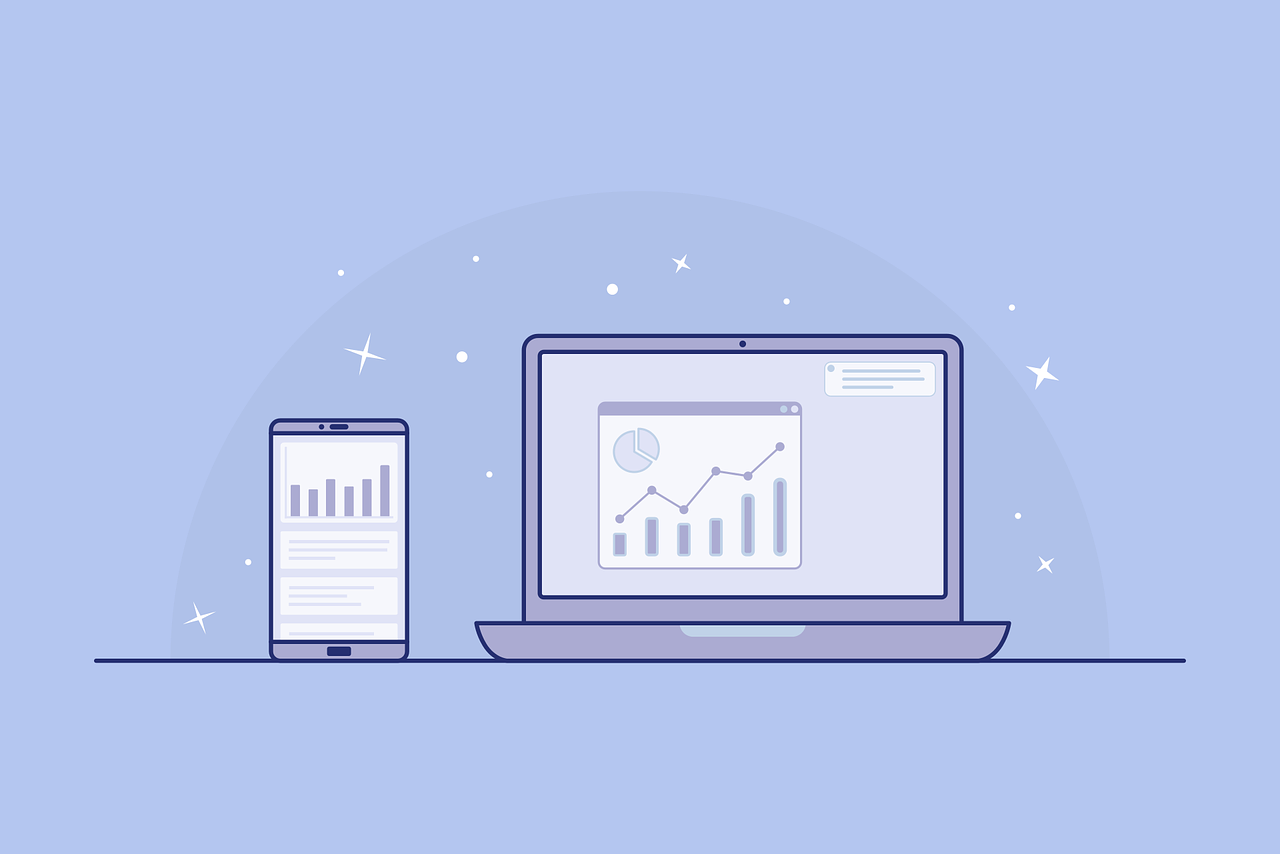 To better manage your alumni community, you must first understand it.
A great alumni management software should enable you to track your alumni's activity on the platform: their clicks, likes, shares, comments. You should be able to easily see what type of content works best to help you continually improve your engagement strategy.
The best platforms provide an engagement scoring system to make identifying power users almost effortless. Community managers define the most meaningful member actions (commenting on an article, attending an event, replying to a question, posting a photo, …), and attribute points for each action. Each members' score is automatically calculated based on their activity in the community.
Wrapping up
Your platform should provide you with all the features to provide the best experience for your alumni. However, the success of your alumni community depends ultimately on your alumni engagement strategy.
To provide the right content, you need to know what alumni need. However, 58% of alumni organizations report that they have not surveyed their members. It's essential to ask alumni what benefits they feel are most valuable, how often they want to be contacted, and in what format they want to interact. Seeking input also shows alumni their alma mater cares about their needs. Additionally, employing personalization and highly relevant quality content will also be critical to your success.
Hivebrite is an all-in-one alumni management platform. It provides powerful and user-friendly features to help you strengthen alumni engagement! Schedule a demo today!