For this episode of Brite Ideas, host Sandra Rincon and Nena Grceva, Director of Alumni Affairs at Hertie School, explore how alumni advancement professionals can thrive and stay relevant in a changing world.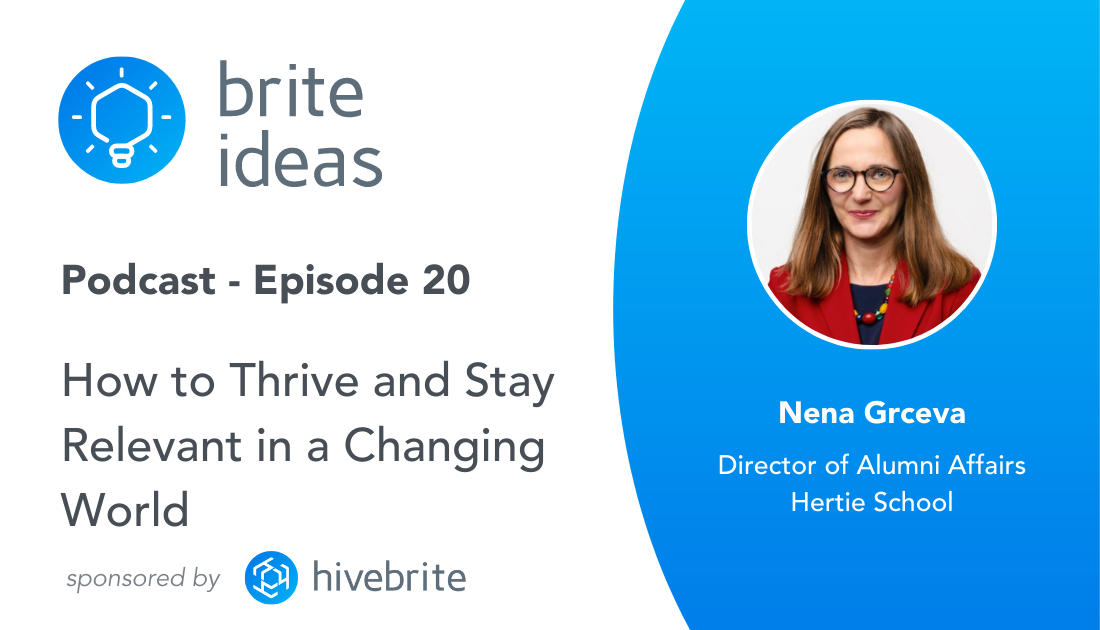 Nena has a rich background as an international educator. She is a member of CASE's editorial board, its task force for its Global Alumni Engagement Metrics Survey 2.0., and a cochair of the Alumni Relations track for the CASE Europe Annual Conference. She is Director of Alumni Affairs at Hertie School in Berlin.
Listen in as Sandra and Nena discuss:
The principal competencies and skill sets advancement professionals need to thrive

Techniques and tactics to acquire new skills and knowledge to stay relevant

How advancement professionals can build, grow, and maintain their networks
Three Brite Ideas on How to Thrive and Stay Relevant in a Changing World
In every episode, we ask our guest to summarize the conversation with three brite ideas.
Here are Nena's brite ideas on thriving and staying relevant in a changing world:
1. Set aside an hour weekly to watch a webinar, read a relevant article, or visit another university's website to inspire yourself. Nena does this on a Friday and calls it "Friday Inspiration".
2. Develop your data analytics skills to understand how to use data smartly to understand and highlight the impact of your work.
3. Find a mentor and be a mentor. Mentoring brings additional perspectives, helps you do your job well, and enables you to give back.
Listen to the podcast to discover more about these brite ideas and other topics discussed!
Hivebrite is an all-in-one community engagement platform. It empowers organizations of all sizes and sectors to launch, manage, and grow fully branded private communities. Schedule a demo today!