A superior business model, accessible tools and resources, and an eager and engaged audience are just some of the many reasons that motivate more organizations to build online communities.
But for your community to thrive (and weather the recession), you need a comprehensive strategy to support strategic goals with a crystal clear value proposition for your organization and your members.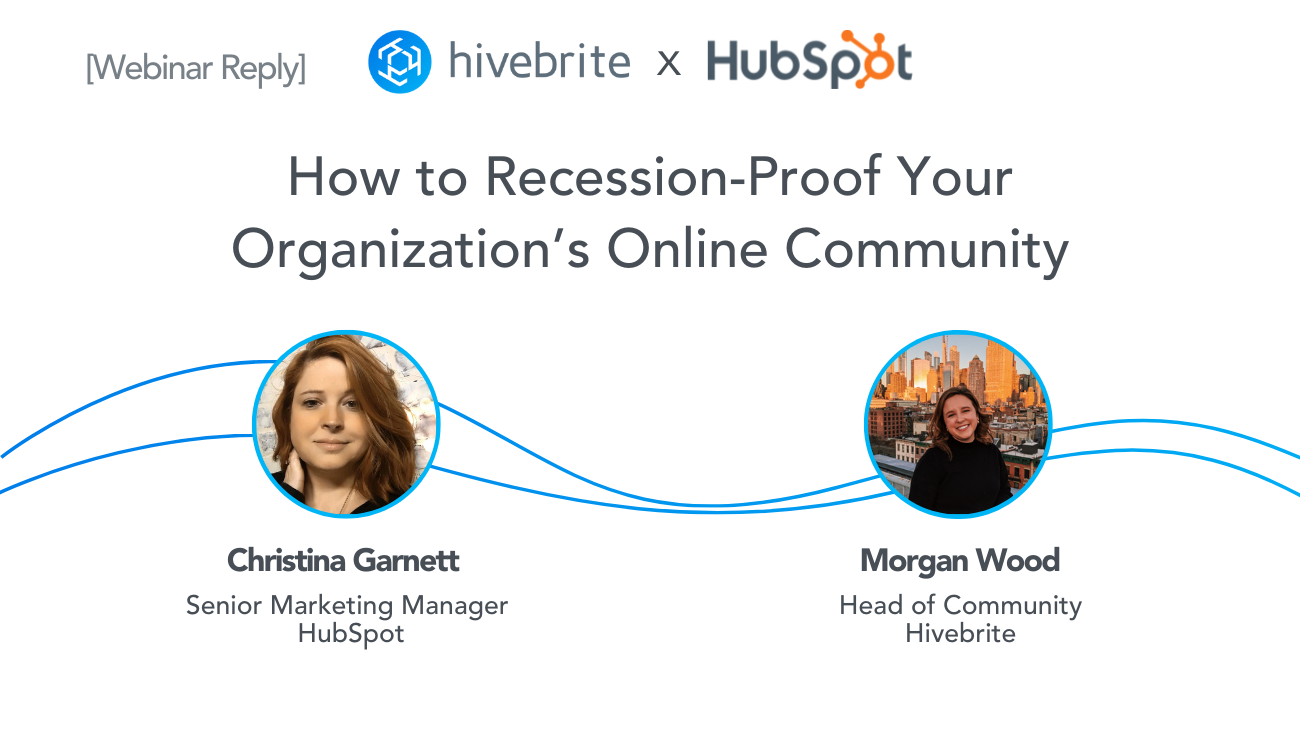 Listen in as Morgan Wood, Head of Community at Hivebrite and Christina Garnett, Senior Marketing Manager at HubSpot, discuss key strategies and tactics to ensure long-term success and seize new opportunities.
Walk away with insights on:
How to align your community with strategic business goals
How to define your community's value
How to facilitate cross-departmental collaboration to create a more significant impact on your organization
How to future-proof and scale your community strategy
How to choose the right KPIs to measure success
What Exactly is Community Strategy?
Morgan and Christina start the discussion by explaining what community strategy is.
Strategy is essential for a successful community. Don't believe the myth; if you build it, they will come. They won't!
Christina explains that we often talk about market fit.
But we rarely talk about community fit.
When creating a new product or service, you make sure that there is a demand. You identify your target market and their use case. You ask yourself what habit loops are needed to create multiple and long-term use.
You should use this same framework when creating your community's strategy.
Ask yourself:
Is this community necessary?
Does it already exist?
If it already exists, do you want to align with them and make a strategic partnership? Or do you want to start your own?
If you create your own, how are you differentiating yourself?
How will you communicate your community's value?
Watch the webinar in full to discover more about what key elements make a successful community strategy and the other points discussed!
Hivebrite is an all-in-one community engagement platform. It empowers organizations of all sizes and sectors to launch, manage, and grow fully branded private communities. Schedule a demo today!