For this edition of our #HBSuperhero series, we spoke to Al, Hivebrite's Implementation Specialist. Discover his proudest Hivebrite moment, his advice for organizations starting a community, and what he likes most about his role!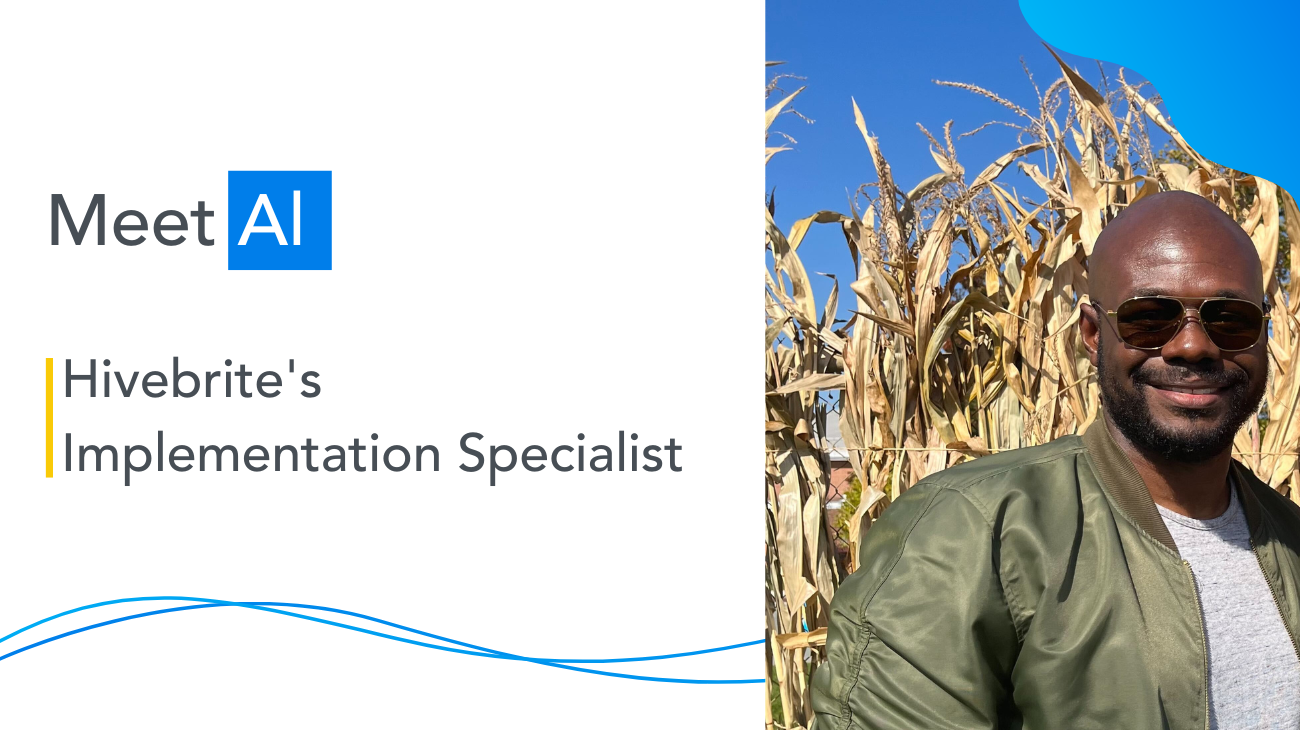 Tell us more about yourself!
Hi, everyone! I'm an Implementation Specialist at Hivebrite.
I kickstarted my career in marketing, working at Nokia. I later transitioned to customer success management before concentrating on implementation.
Why did you choose to work at Hivebrite?
I was exploring new career opportunities with a recruiter. When they presented the role at Hivebrite, I jumped at the idea. I had already had an enjoyable experience working for an intranet software company and was curious to learn more about connecting people and the power of communities.
Plus, Hivebrite had just opened its New York office, so it was an opportunity to be one of the first US team employees and help build the US entity from the ground up!
What does a typical day with the Implementation Team look like?
A big chunk of my day is spent talking to customers—finding out about their community's goals and how they can use Hivebrite's platform to achieve them.
I also spend a lot of time doing what I like to call investigation work. Hivebrite's platform is huge, with new features and updates regularly coming out.
I need to liaise with the Product Team to find out more about upcoming platform improvements and discuss the different ways features can be employed. Sometimes the team and I are required to think outside the box to imagine creative, original ways customers can use our platform's features to reach their communities' goals.
What's your superpower at Hivebrite?
I'm often complimented on my patience and cool, calm, and collected demeanor.
I'm frequently faced with challenges and thrown curveballs, but my optimistic, can-do attitude helps me succeed!
What do you enjoy most about your role?
I really enjoy meeting different people and understanding their community's missions and goals!
Hivebrite powers so many diverse communities. One morning, I could be talking to a customer wanting to build an international gaming community to drive brand awareness and engagement amongst fans, the next to a representative of a nonprofit organization wanting to create a community to drive and accelerate their cause.
Could you share with us one of your proudest Hivebrite moments?
GovCon is a membership community to drive federal contractor success. I worked with the community's founder to help them launch in an impressive two weeks!
Watch our webinar to discover more on how Al and GovCon worked together to launch the community in two weeks!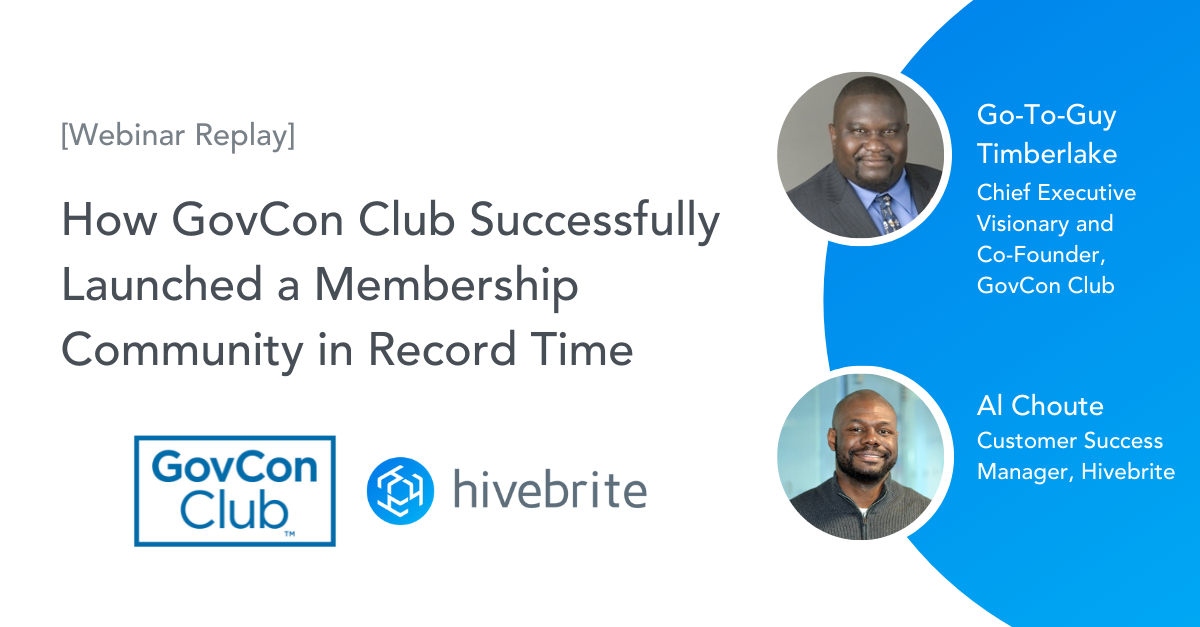 What skills have you developed in the role?
I would say empathy without a doubt. Empathy is critical for my role.
Launching a community is exhilarating! But it can also be challenging and overwhelming—there are many things to decide and do in the run-up to ensure a successful launch!
I need to understand and be sensitive to our customers' feelings, thoughts, and experiences.
What advice would you give to an organization wanting to start a community?
Having a clear vision for your community is critical. You need to clearly define your community's goals and how you plan to achieve these goals.
Tell us something about Hivebrite that only insiders know.
We're a fun bunch and definitely know how to have a good time when we all get together!
How would you describe Hivebrite's company culture?
Everyone makes a difference. It doesn't matter if it's your first week or your fifth year at Hivebrite, all ideas are welcome!
What advice would you give to someone joining Hivebrite?
Take your time to get to grips with the product—think of your first week as syllabus week at school!
Ready for a new challenge? Check out our open positions here!
Want to discover more about life at Hivebrite? Meet Brenda, our Senior Product Designer, Dhia, our Customer Success Manager, and Jérémy, our Head of Marketing.
Hivebrite is a comprehensive and flexible community engagement platform. It empowers organizations of all sizes and sectors to launch, manage, and grow fully branded private communities. Schedule a demo today!