We are back with our #HBSuperhero series! This time, we spoke to Brenda, Hivebrite's Senior Product Designer! Keep reading to discover more about Brenda's role, her biggest achievement, daily life at Hivebrite, and more!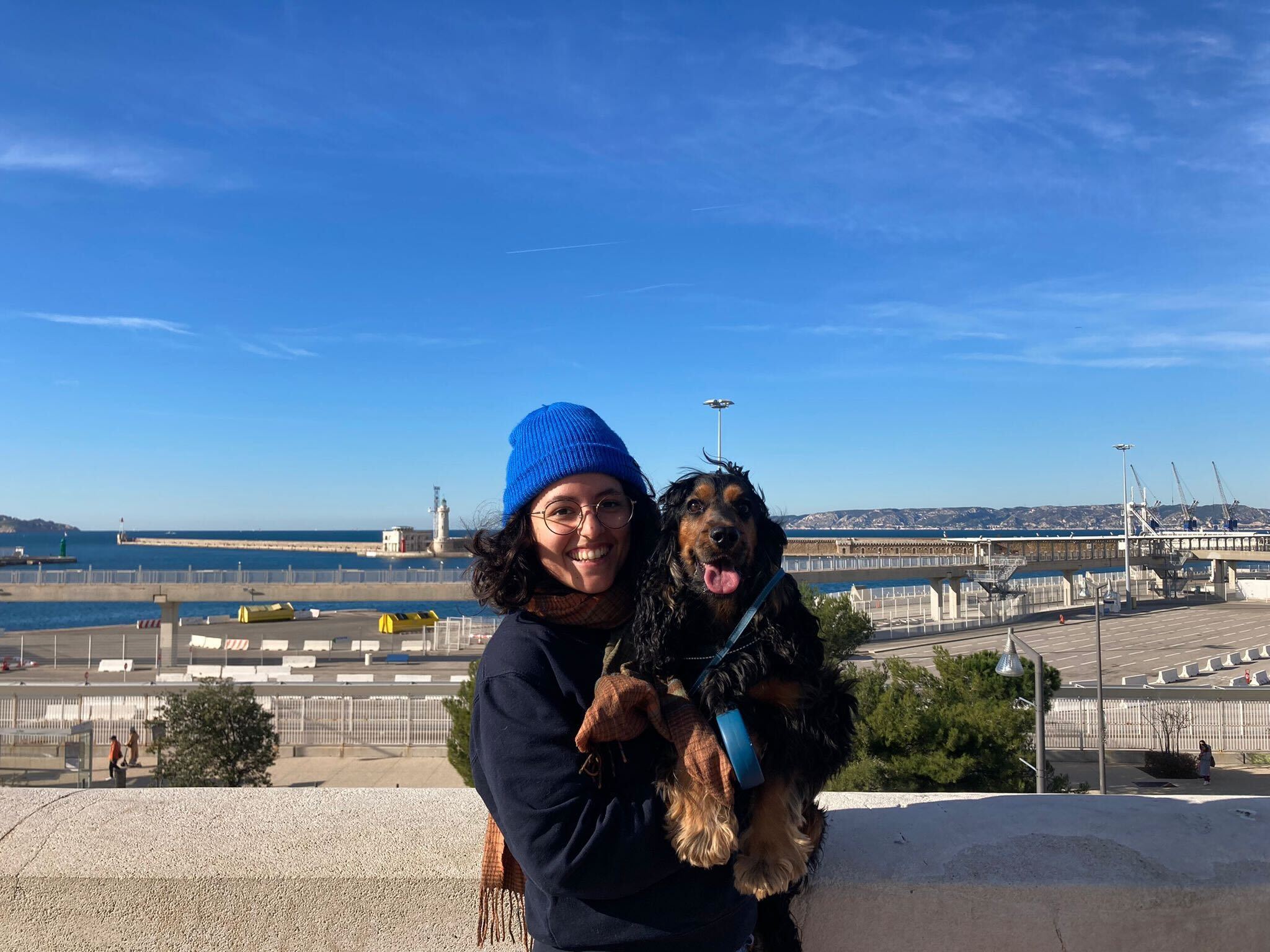 Please tell us a little more about your background
I'm originally from Mexico; I got my BA in Germany, studying Integrated Design. I worked both in-house and in Germany's design agencies before moving to France and finding Hivebrite.
What's your superpower at Hivebrite?
As a Senior Product Designer at Hivebrite, I work closely with developers and product managers to build and improve the product. There is plenty to keep us entertained, from user research to redesigns and creating and maintaining a design system.
What made you want to work at Hivebrite?
I wanted to move to Paris, but I spoke no French at all when I arrived, so finding a company where English was the working language was a top criteria of my job search.
I was seeking an international work environment and I definitely found this at Hivebrite. I had interviews for my role with people worldwide, so I realized immediately that it was a global company.
What's a typical day as part of the UI/UX team?
It depends on what project we are working on and in which part of the process we are. For instance, if we are starting a new project, the first thing we do is meet with the Product Owner to make sure that we understand the challenge we are trying to solve. If the solution is not clear, we conduct user interviews, look at how other products are tackling a similar issue, run ideation workshops, and present our different ideas to the team.
Tell us about one of your most significant achievements at Hivebrite?
Our most significant achievement so far is creating our design system—something that didn't exist two years ago. A design system is a collection of reusable UI components that can be assembled to build applications.
We collaborated with our developer team and invested a lot of time to create a robust design system—ensuring consistency across our design elements, minimizing costs, and saving us a lot of time. The design system gives us a solid base for creating more advanced and innovative features, ideas, and products in the future. For example, we can reuse components inside our page or email builder, create dynamic components that can be filled with any data, offer themes that admins can customize and roll out throughout their entire community platform, and more!
Why do community managers need to consider UX when designing their communities?
Community Managers are constantly seeking to improve engagement in their communities—and UX plays an essential role in engagement.
Community Managers must learn how to put themselves in the shoes of their users; it's all about empathy. Maybe when your users log into your community, they don't want to read the lengthy description you wanted there, but just to find something specific. When designing and structuring your community, you have to keep the user journey top of mind at all times and sometimes adopt a content-first approach.
What advice (from a design perspective) would you give to someone creating a community?
Take the time to speak to the users, maybe once a year or every time you launch something new. Run a couple of interviews to know what they think about the platform in general or a new feature specifically. Doing this makes sure you understand all the difficulties they might be facing so they won't get lost within the platform and will be more engaged in the end.
How would you describe the company culture at Hivebrite?
We are a very fast-growing company, but we are still very open even with many new people. People are very eager to help. They will stop what they are doing and try to answer your questions. The leadership is also open to trying new things. If you believe in something and want to change the product, as long as you can prove the value, you will get room to experiment and the resources to develop it.
Tell us something outsiders don't know about Hivebrite
Never leave your computer unlocked at the office! You will get 'croissanted' and have to bring breakfast for the whole team!
Also, not many people know that the company's original name was KIT United. It comes from 'Keep in Touch'.
What advice would you give to someone wanting to join Hivebrite's Product Team?
Don't stress too much about being perfect. Just be yourself. We believe that there are multiple ways to get the same result. We want to understand and discover how you think and what you could bring to the table.
Ready for a new challenge? Check out our open positions here!
Hivebrite is a comprehensive and flexible community engagement platform. It empowers organizations of all sizes and sectors to launch, manage, and grow fully branded private communities. Schedule a demo today!