Managing and engaging a community can be very challenging. How do you make sure you send information relevant to your members and that they actually see your communications? The first step is often keeping your members' details and contact information up to date, but what are the best ways to achieve this?
Make it easy for your users to access their record
Assuming your members can access their data on your website through a member's area, the classic login / password system is the easiest, however most of your users will not want to remember yet another password!
According to a study by WebHostingBuzz, 86% of consumers are bothered when prompted to create a new account on a website. The same study indicates that 77% of users considered social login as a good solution. Another option is to have a Single-Sign-On (SSO) with other online services that you potentially provide to your members so you have one unique login / password combination for all your services.
By making your platform easy to access, you maximize the engagement with your community, making sure they will not stop at the login page.
Leverage social networks to facilitate updates
It is very difficult to manually maintain accurate contact information for your members. Many of them already keep this information current on social media so integrating with these forums is the easiest way to maintain accurate records.
Allowing your users to easily update their profile from their existing social media accounts, such as Linkedin or Xing, ensures better profile completion and therefore helps you maintain up-to-date details.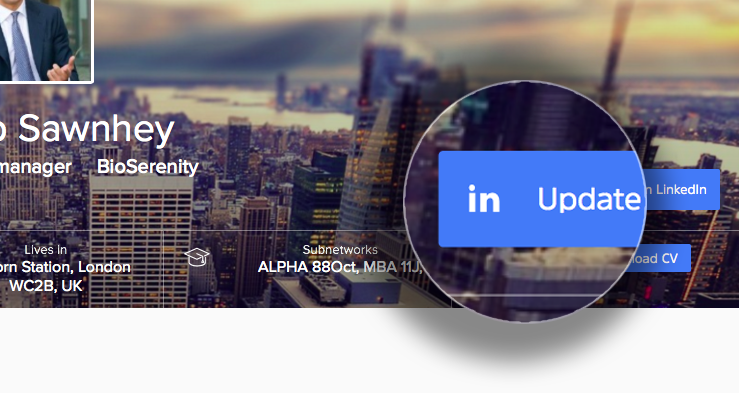 Use a platform that gives you full access to your members' data
As opposed to social media platforms like Linkedin or Facebook, with a community management platform, you are the owner of your data and you get full access to it.
With Hivebrite you also get advanced customization capabilities and powerful filters. This means you can easily:
Edit your member's contact information if needed, for example if you get offline information from them at an event you organized
Add fields to match the specificities of your community (e.g. school clubs, campus, department...)
Make mass updates of your members' profiles (e.g. when adding a specific field for your members)
Send targeted communications based on any criteria you like (location, industry...)
Export your data at any time
Hivebrite is a leading provider of branded community management platforms and helps all size institutions grow and engage their community - Feel free to request a demo if you would like to know more.