For your community to thrive long-term, you must prioritize members' needs and experiences above all else.
We spoke to community leaders from Startup Colorado to discuss precisely how you can do that!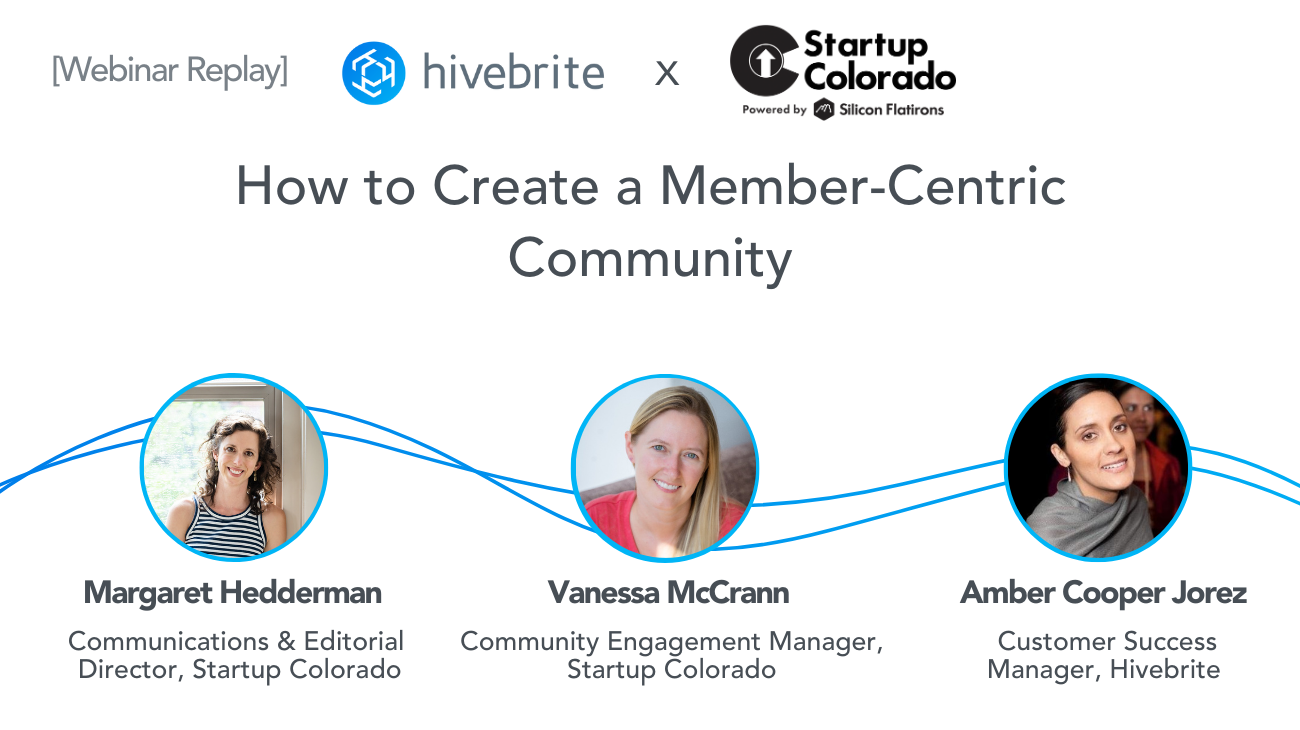 Watch the webinar and discover:
How (and why) to put members at the front, right, and center of your community

How to create an intentional human-focused user experience

How to map your members' community journeys

Best practices for harnessing storytelling and user-generated content
A Member-Centric Community Is Key to Authenticity, Trust, and Value
Prioritizing members' needs and experiences above all else is critical to building trust and authenticity—two vital components for a thriving community.
To put members at the front, right, and center, communities must truly understand their members to ensure the right content is provided at the right time in the member journey.
Keep reading to discover some of our key takeaways!
Meet Startup Colorado
Startup Colorado is a non-profit organization serving as the key connector between rural entrepreneurs and a robust state-wide network of human, social, and financial capital resources vital to starting and scaling businesses.
Never Make Assumptions About Your Target Audience
Before launching the community, the Startup Colorado team interviewed rural entrepreneurs and assembled a steering committee consisting of entrepreneurs and ecosystem builders throughout rural Colorado.
The first goal of the research was to better understand the target audience's challenges and determine if they even needed an online community.
From the research, the team identified a need for a central platform regrouping business and funding resources. There was also a demand for peer-to-peer networking and a safe space to ask questions, potentially meet a mentor, and post and find events.
The early research helped the Startup Colorado team decide on the Hivebrite platform modules for the community launch and define the early engagement strategies, which primarily focused on teaching people how to use and engage in the network.
Structure Your Community Around Your Members Needs
The Startup Colorado team harnesses customized data collected in the community's sign-up process to discover more about members' expertise, motivation for joining the community, and what they need help with.
Armed with this information, the team can suggest the best content, groups, and people to connect with for each member to ensure they get value from the community.
The team creates groups within the community based on criteria such as industry, region, or challenge to offer tailored content and encourage more targeted exchanges.
For example, its group Women in Entrepreneurship is dedicated to women at any stage of business. The group's purpose is to promote networking, share resources and events, and peer review. The group organizes regular "Lean Coffee" mornings where participants vote on what topic they want to discuss and then grab a virtual coffee together.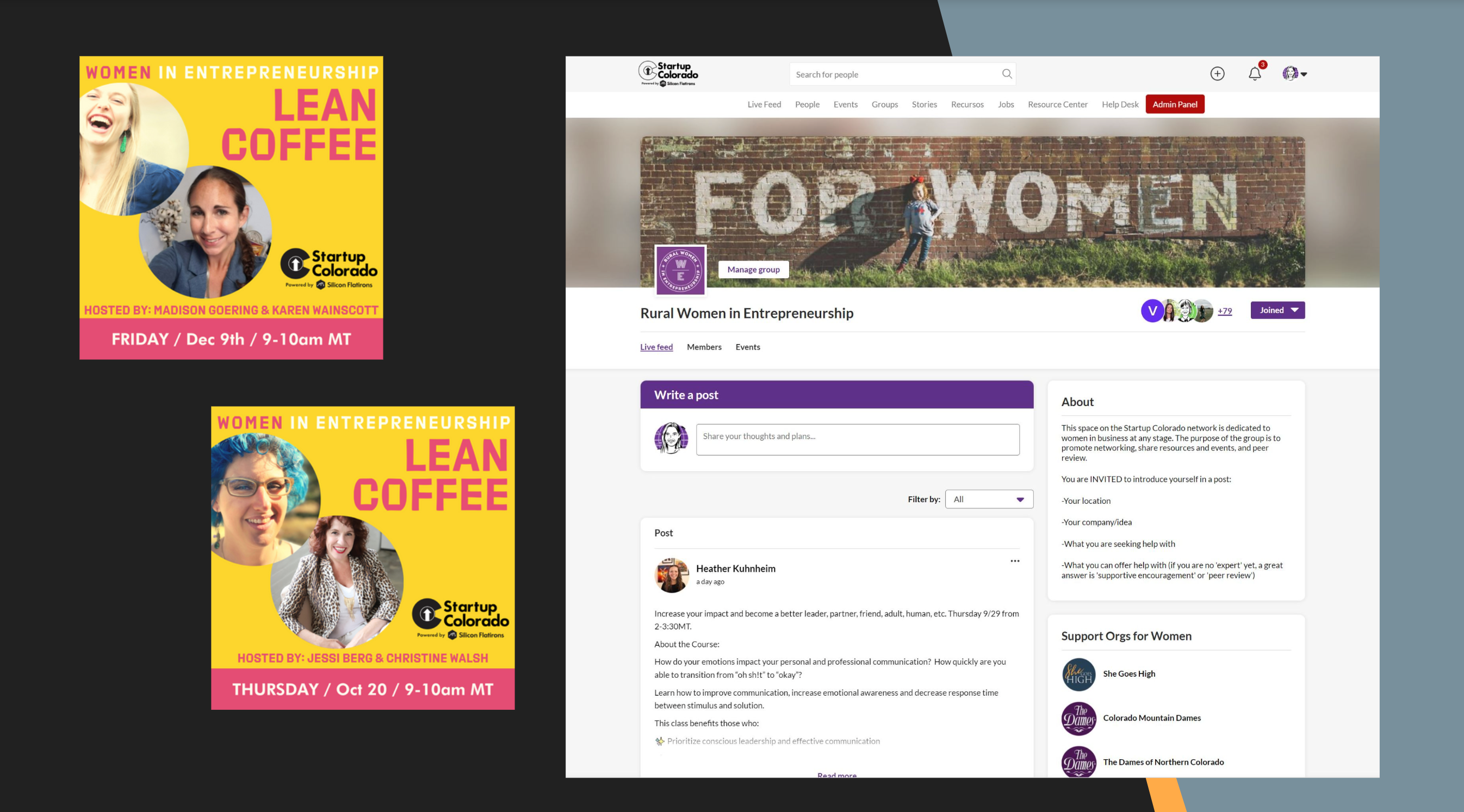 The team regularly travels around the state to attend industry events, exchange and network with its target audience in real life, and encourage new members to join.
The team also has a full-time Community Manager to engage members and encourage them to share their stories.
Create Stories That Resonate and Inspire
Storytelling represents 25% of Startup Colorado's mission.
The key is finding stories that are unique, interesting, and relatable to other entrepreneurs. The team works with freelance writers to create authentic and inspiring stories about rural entrepreneurship. Startup Colorado also has a podcast series that interviews small business owners and entrepreneurs around the state to share their experiences.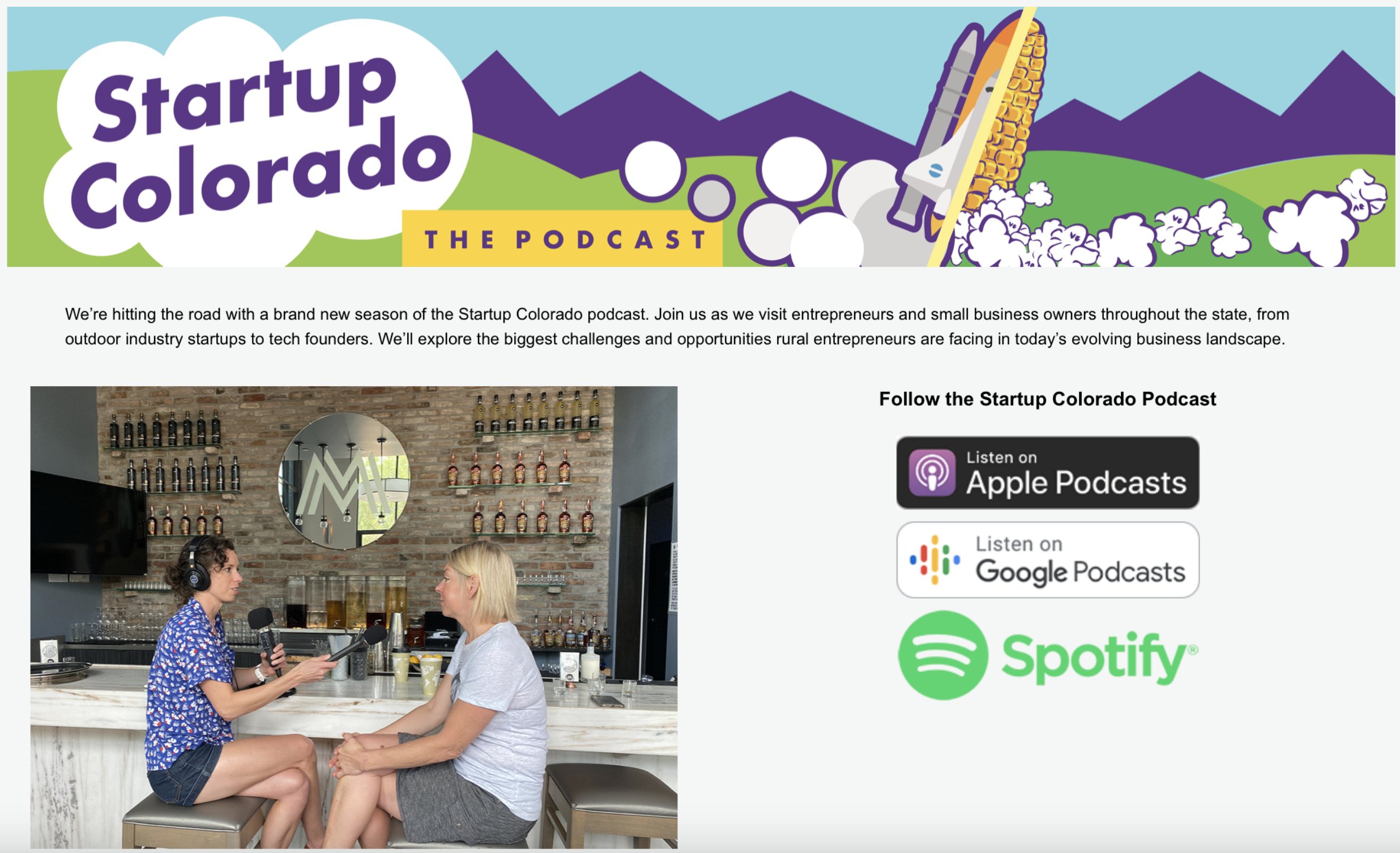 The team transforms success stories from the community—for example, if someone got feedback from the community that helped them launch their business or create a new business idea—into mini-stories for the live feed and external channels.
In addition to sharing success stories, members are also encouraged to share their failures with the community to help other members and normalize the fact that things don't always work out as planned.
Watch the webinar in full to discover more about these takeaways and other topics discussed!
Hivebrite is an all-in-one community management platform. We empower organizations of all sizes and sectors to launch, manage and grow fully branded private communities. Schedule a demo today!