The immunization landscape has become increasingly complex and volatile. There is more vaccine hesitancy, violence against healthcare professionals, and ongoing global health system delivery barriers.
The Boost community was created by the Sabin Vaccine Institute to better support healthcare workers. Boost's mission is to enable professionals to connect with peers and experts, learn skills, and lead immunization programs in challenging contexts.
The community has experienced continuous growth throughout the COVID-19 pandemic as health professionals worldwide shared an immediate and urgent need to collaborate to roll out new vaccines and fight vaccine misinformation while continuing essential routine immunization processes.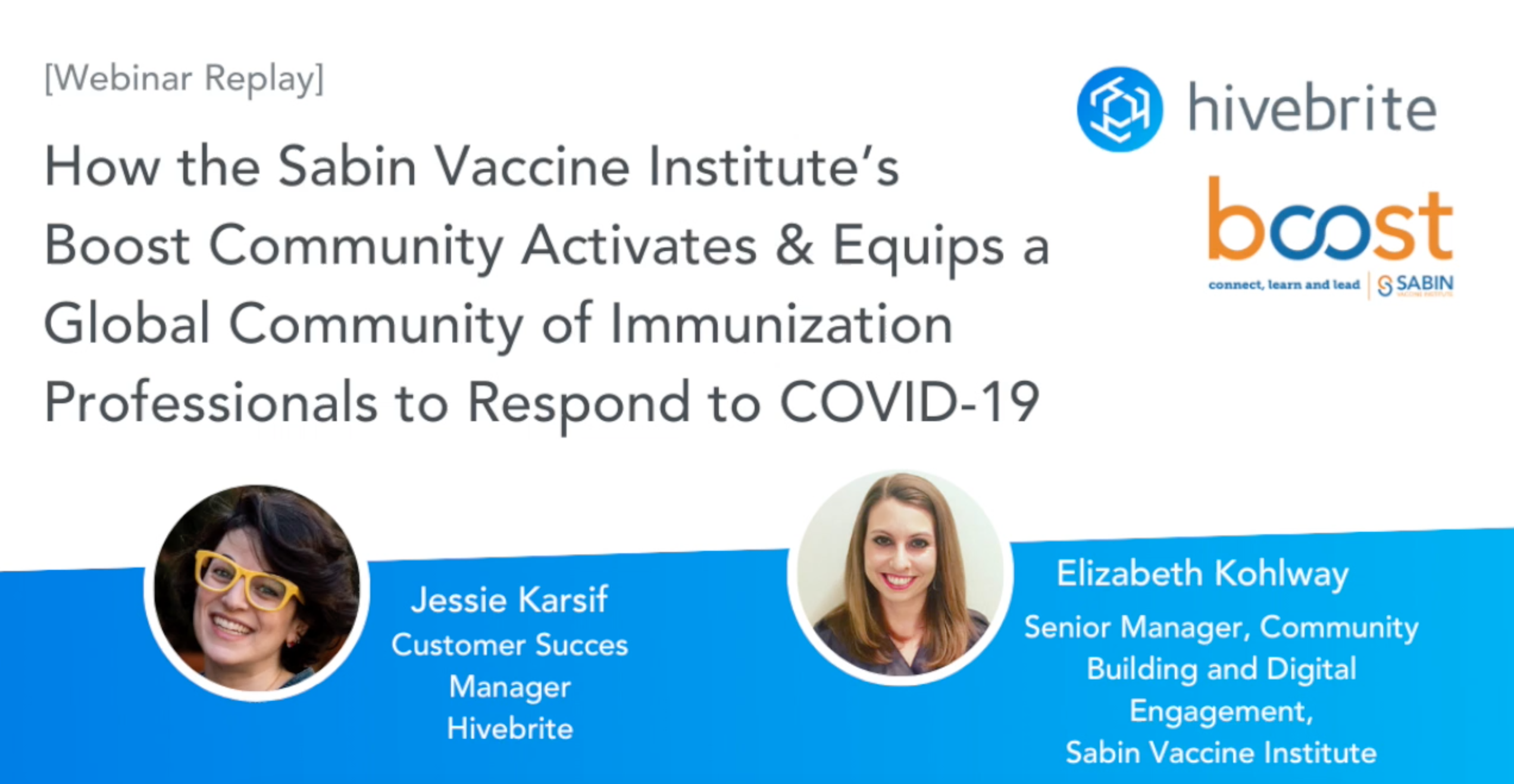 Elizabeth Kohlway, Senior Manager, Community Building and Digital Engagement at Sabin Vaccine Institute. She heads up the Boost community and recently joined Jessie Karsif, Customer Success Manager at Hivebrite, for a 30-minute keynote to explain how the Boost community activates and equips a global community of immunization professionals to respond to COVID-19.
The keynote is packed with actionable insights to help community leaders. Listen in as Elizabeth and Jessie discuss:
How to build a scalable online community roadmap
How to understand and meet member expectations
Tactics to increase the reach and diversity of the community
Tactics to keep members engaged and inspire collaboration
Meaningful metrics to measure impact
Boost's plans for future growth and expansion
Hivebrite is an all-in-one community management platform. It empowers organizations of all sizes and sectors to launch, manage, and grow fully branded private communities.

Schedule a demo today

!