DS Automobiles, a French premium automotive brand, has chosen Hivebrite's community management and engagement platform to help it go above and beyond for its customers.
Driven by an avant-garde spirit, DS Automobiles combines innovation and technology in each of its creations.
The brand strives to delight and enchant its customers by providing an exceptional and original customer experience. The ONLY YOU PRIVILEGE program offers exclusive events and privileges—including gourmet wine and food tasting sessions, private museum visits, and more—to each brand-new car owner.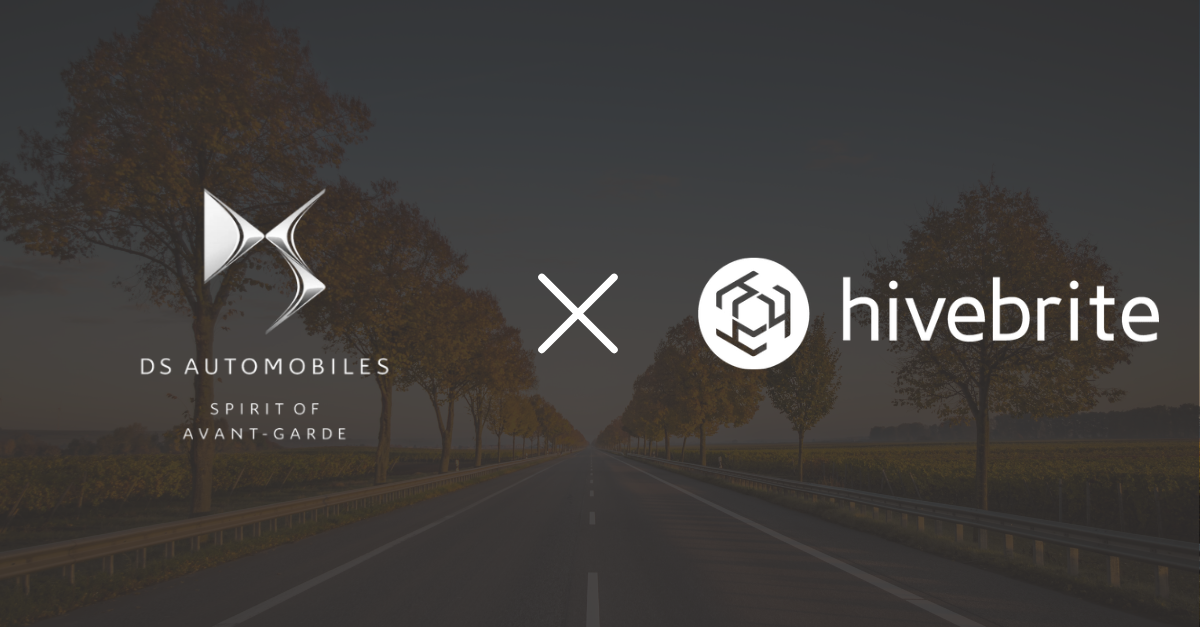 Increasing Efficiency and Standardizing Tools
DS Automobiles is present in 41 countries and a dedicated Country Manager is responsible for managing each country's events. Previously, Country Managers used dispersed event management tools and had limited contact with the umbrella organization.
To increase efficiency and standardize processes, DS Automobiles now partners with Hivebrite to restructure and centralize its event management on one platform.
Increasing Visibility and Impact
Using Hivebrite's Event Module, DS Automobiles has centralized the management of all events worldwide on Hivebrite's community engagement platform.
Country Managers can now independently organize events within the platform specific to their country while giving the head organization visibility on their activities and impact.
Branded event pages can be set up in minutes. Invites, reminders, and promotional emails can all be sent directly within the Hivebrite platform.
Advanced options to control ticket availability based on eligibility, date, and capacity limits provide organizers with increased control and flexibility for managing and promoting events. The teams can process payments directly in the platform thanks to Hivebrite's Stripe integration.
Exciting and Captivating Customers
DS Automobiles' customers download a dedicated app to discover and register for events. Event organizers can send push notifications to grab customers' attention and improve event performance.
The teams can now measure and track event success based on key performance indicators, including registration, attendance, repeat attendance, user spending, and more, using Hivebrite's analytic suite. With these insights, DS Automobiles can better identify the types of events its customers prefer and refine its event strategy accordingly.
"T
he ONLY YOU PRIVILEGE program is central to our customer experience strategy. Hivebrite allows us to significantly increase email invite open rates and click rates.
The mobile app's intuitive and sleek user interface also offers our customers an aesthetically pleasing experience in line with our brand."
Francesco Giaclone, VP Global Brand Strategy and Customer Experience, DS Automobiles.
"P
roviding an outstanding customer experience has become critical for organizations seeking a competitive advantage.
We are delighted to help power the ONLY YOU PRIVILEGE program and ensure that DS Automobiles can scale and refine its event's strategy to consistently excite and captivate its customers.
Dilianna C. Bustillos, Senior Director of Customer Success, Hivebrite

Hivebrite is an all-in-one community engagement platform. It empowers organizations of all sizes and sectors to launch, manage, and grow fully branded private communities. Schedule a demo today!