Your community's onboarding process plays an essential role in member engagement and retention.
Onboarding is your opportunity to integrate and excite new members, inspire them to take an active role in your community and solidify your relationship with them.
When a new member signs up (and perhaps pays) to join your community, they are super receptive to your communication. Make sure you take advantage of this and provide the best onboarding experience possible!
Go Beyond Welcome Emails
If someone has joined your community, you can assume they know who you are and what the community offers. Nevertheless, it is still a good idea to remind them of this via a welcome email or welcome page.
According to Marketing General, 81% of associations send a membership confirmation/welcome email, but only 35% have a welcome email series that explained their association to new members! A great onboarding experience goes beyond a classic welcome email and offers a series of emails for newcomers to steadily onboard. The emails should help members feel more proficient and autonomous using your community and more connected with the other members.
This email series is an opportunity for you to surprise your newcomers by telling them something they didn't know about your community! You can offer them unique opportunities to get them involved with your community and encourage them to take immediate action within the community!
Here is an example of an email series you could use:
Email 1: Welcome to the platform. Have you visited our dedicated newcomer space?
Email 2: The top 5 beginner resources, hand-picked for you!
Email 3: Webinar: Ask Anything Community Session with Steve, our community manager
Email 4: Tell us your goals (and how we can help you get there)!
Email 5: 5 community members you should connect with
Give Members Everything They Need to Succeed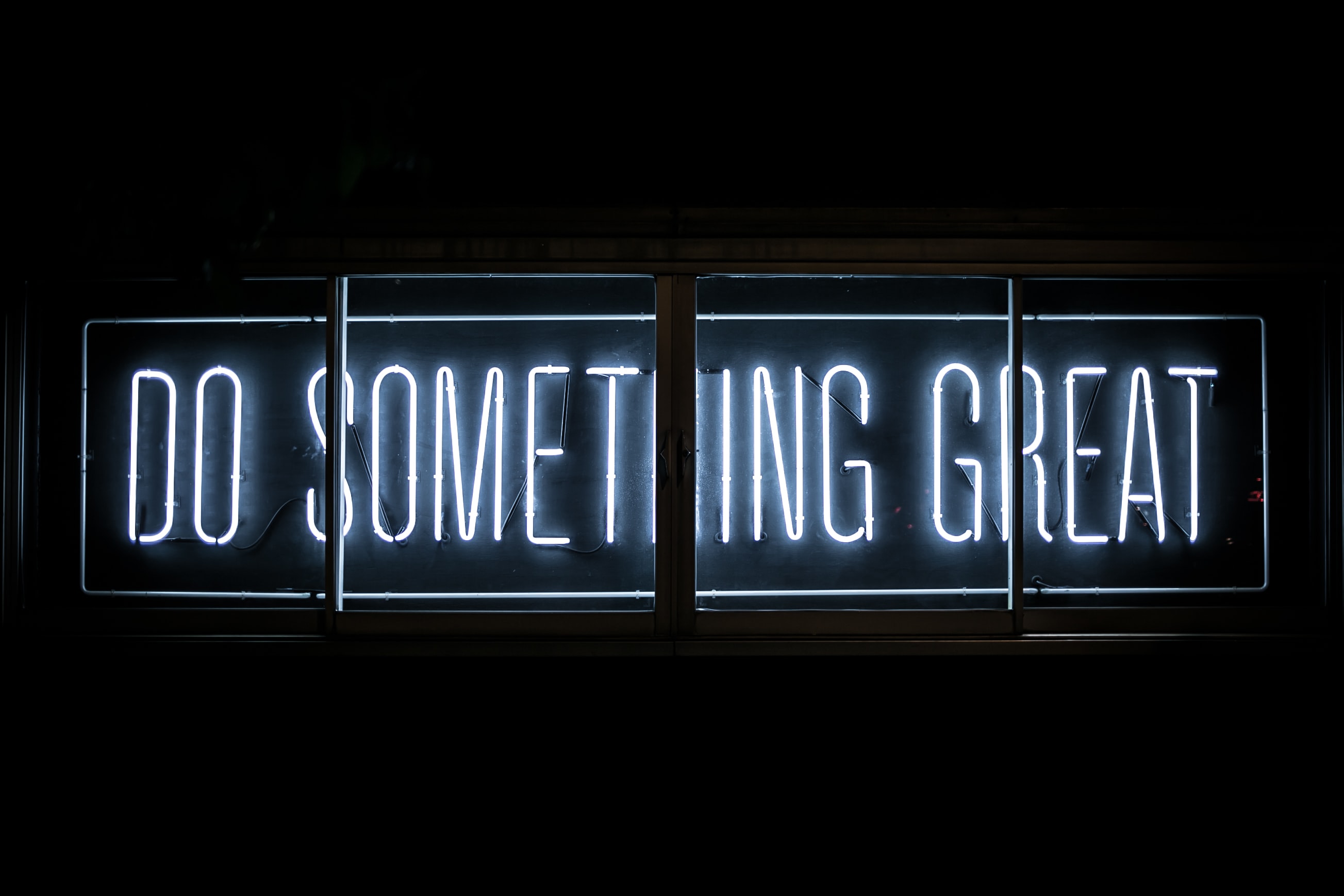 Create resources to help members to get the most out of their membership. Put yourself in your members' shoes. What do they need more information on? You could create guides, video tutorials, an FAQ, live and recorded webinars… Once you've created these resources, make sure all new members know they exist and that they are easily accessible on your platform!
It's always a good idea to have a welcome page that all users can revert to that lists the community's mission and lists where your helpful resources can be found!
Consider organizing a beginner's webinar to allow users to ask questions in real-time relating to your community, discuss any obstacles to them getting involved, etc. This will also help you understand your community members and their needs better. Members' questions may give you insights on things you wouldn't have thought of otherwise! Capitalize on this insight to create an even better experience for your community. A welcome webinar will also be the opportunity to point out any special features that you think would delight your members. Or any resources that you think they would find remarkably useful. Try to surprise them and show or tell them something they didn't know about your community!
If you have a small community or are starting with the community, you could also set up personalized chats with newcomers to help them get to grips with the community! Use this call to learn more about why they signed up, their goals, their expertise, and if they can add value to other members! This information will be super helpful for improving your community!
Encourage Connections and Engagement
Try to nudge your newcomers to take action on the community platform from the moment they sign up!
New members can sometimes be hesitant to post for fear of looking silly. You could create a new member group to ask beginner questions and offer the possibility of posting anonymously. This group would be a place for new users to form early bonds with others in the same situation while getting comfortable with the community platform!
If something is trending in your community, for example, an article or forum discussion, you could send an automated email to ask the member to share their two cents on the subject! If you know your member's interests, you could alert them to relevant content in your community and encourage them to join the conversation.
A buddy program is a great way to forge networks inside your community! Pair new members with your super users who can guide them and answer questions! After all, your super users were once newbies too!
Seek to Improve Constantly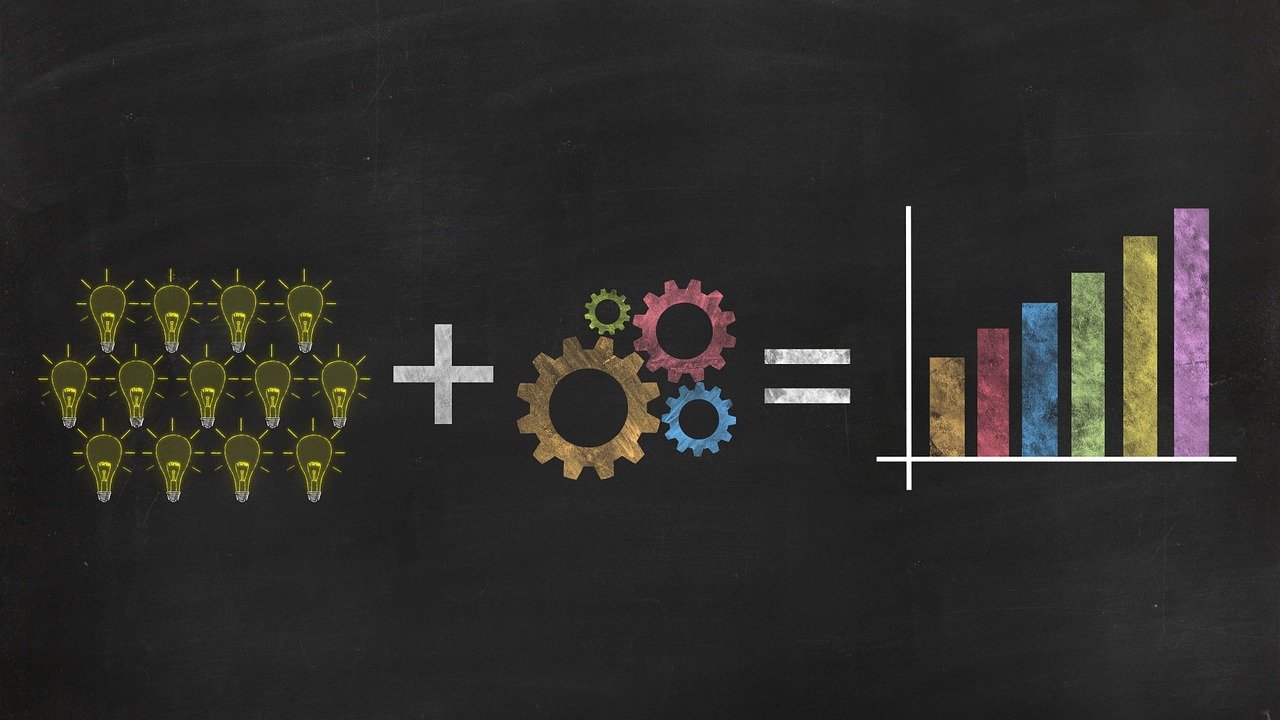 You need to measure the effectiveness of your onboarding process and constantly improve it based on the feedback and analytics of real users.
Be sure to set up check-ins with new members to see if they are on the right track! You could do this monthly for three months. This could help you evaluate and constantly improve your onboarding process. A simple way of doing this would be to use a Net Promoter Score! You can compare the survey results with the actions and number of days each member has been in the community!
Of course, once the onboarding process is finished doesn't mean you should stop engaging your members! Maintain the momentum and come up with other innovative ways to keep them engaged in your community. For further best practices on this, you can read our recent article on increasing community engagement.
[Webinar Replay] How to Create the Best Community Onboarding Experience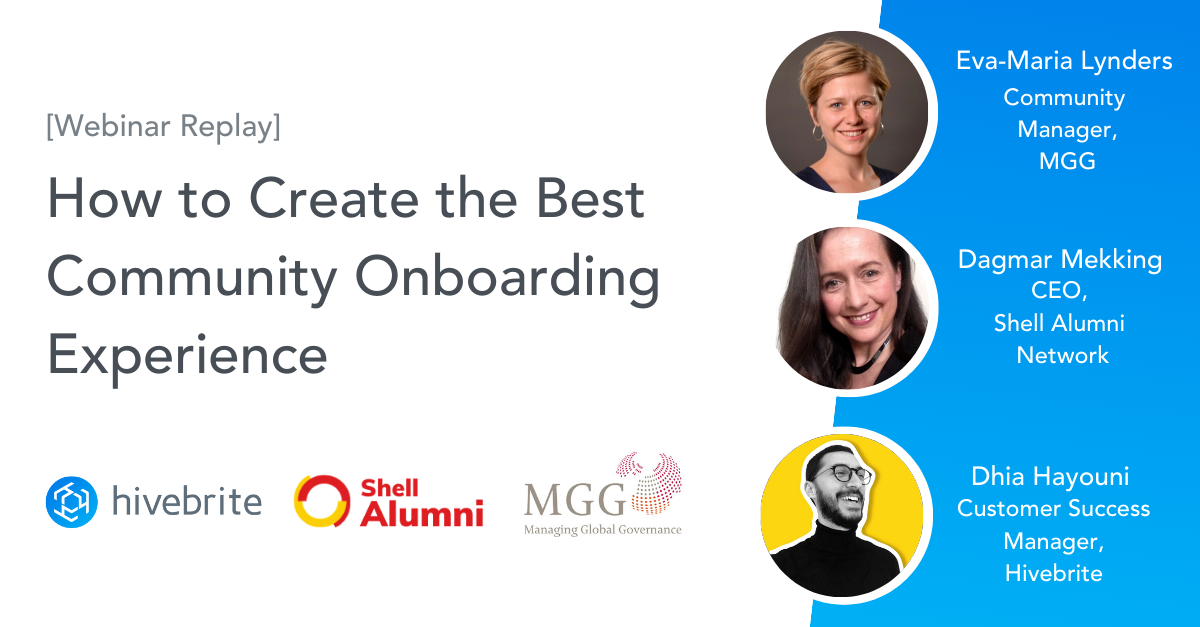 Listen in as Dagmar Mekking, CEO at Shell Alumni Network, and Eva-Maria Lynders, Community Manager at MGG, discuss how their onboarding processes integrate and excite new members and inspire them to take an active role in the community!
Hivebrite is an all-in-one community management platform. It empowers organizations of all sizes and sectors to launch, manage, and grow fully branded private communities. Schedule a demo today!