Welcome to Community Therapy, a new podcast that offers a fresh and authentic take on the world of community building.
The first episode of the six-part season features advocacy leader and community builder Christina Garnett. Join Christina and Morgan as they explore the delicate dance between your two bosses: your manager and your members.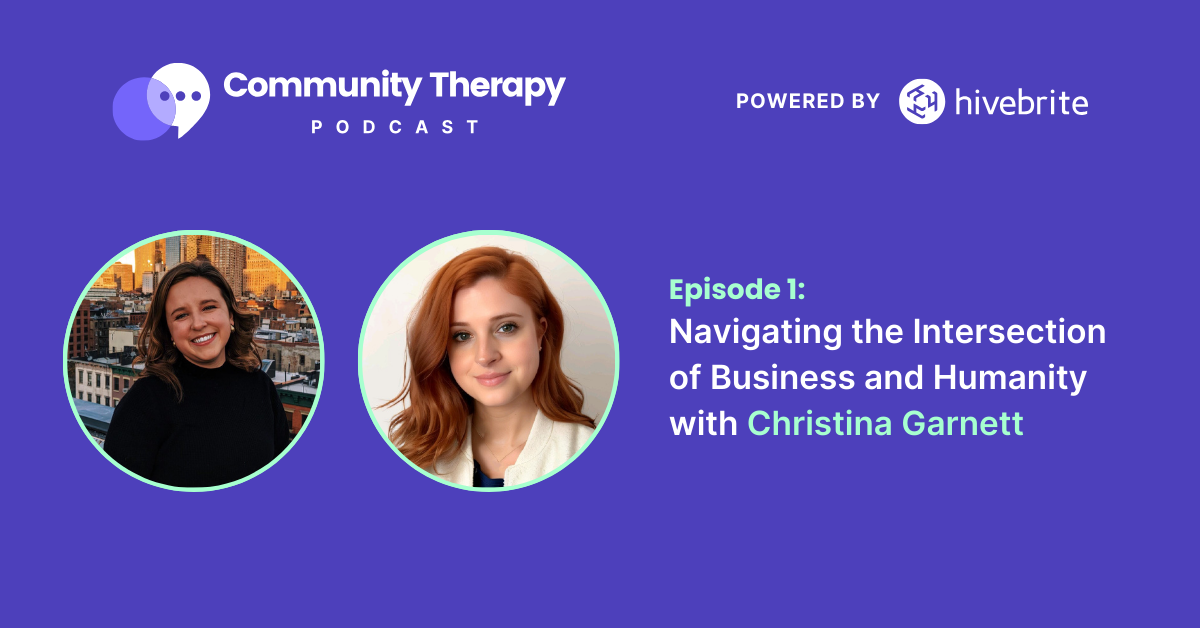 This week's Community Confession
Each episode kicks off with a discussion around an audience-submitted community-related confession.
Here's our very first Community Confession:
"Dear Community Therapy,
I believe like many Community Managers, I have stumbled into the community world. I don't have any concrete experience in building communities and I kinda don't know where to start. Do you have any tips or tools that could help?"
Listen now to discover Morgan and Christina's advice for learning the ropes of the community world.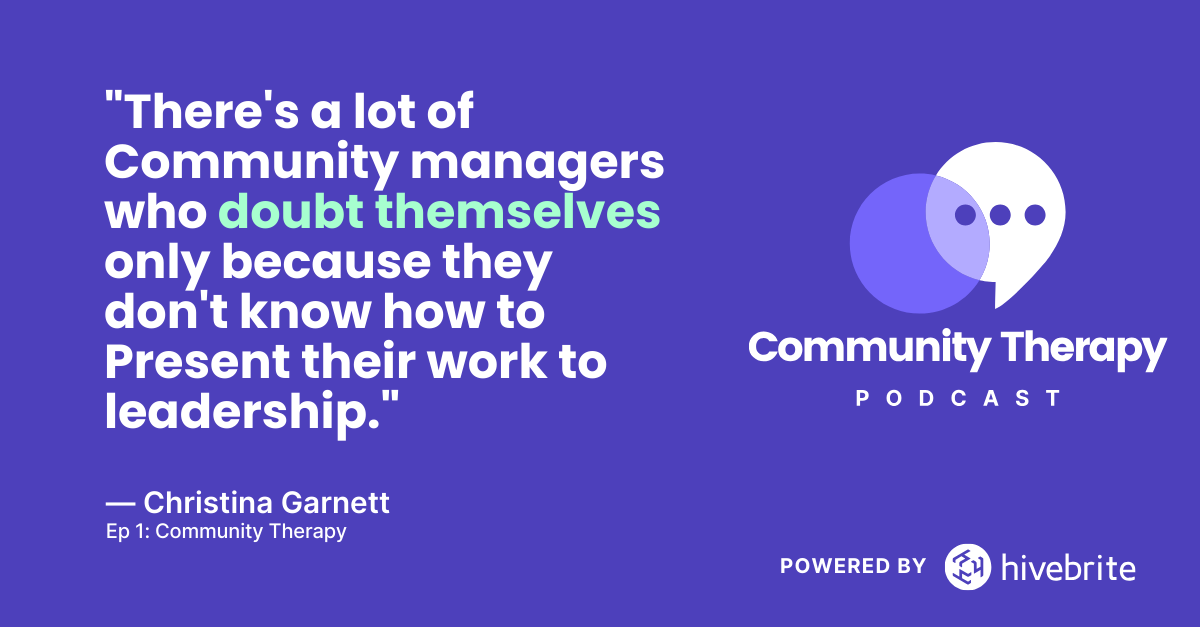 Other episode highlights:
On getting into community management: "I have a very non-traditional background and like a lot of community managers, you kind of volunteer as tribute."

On never being bored: "[Community] is always gonna slightly evolve, which means you're never gonna be bored. So if you hate being bored, please come and join us."

On defining success: "If what [your organizational leaders] deem a success and you deem a success is very different, then your success doesn't matter."

On dual bosses: "I have two bosses. My boss is my boss, and my boss are the customers and the advocates. I am here to serve them, and I need to treat them at the same level."

On the importance of being customer-centric: "If you do that, everything else falls in place."

On empathy and grace: "A lot of the best community managers I've ever worked with are deeply empathetic, and that is a double edged sword because they can go into a room and can feel the vibe immediately … and that tends to be very draining, they need to give themselves grace."
Resources mentioned in the episode
Check out Christina's work on ⁠Medium⁠ and follow her on ⁠LinkedIn⁠.
We would love to know what you think of this episode and if you have a community confession you would like to be featured in a future episode, drop us a line at communitytherapy@hiverbrite.com or send us a voice note via SneakPipe.
Podcast Disclaimer
Please note that the "Community Therapy" podcast does not constitute professional therapy. While the podcast provides a safe space for community professionals to discuss challenges and seek practical advice, it is only for educational and informational purposes and should never replace medical advice or healthcare services.
Hivebrite is an all-in-one community management platform. We empower organizations of all sizes and sectors to launch, manage and grow fully branded private communities. Schedule a demo today!