Taco Bell Foundation breaks down barriers to educate and inspire the next generation of leaders–through organizational grants, scholarships, experiences, and community.
The foundation wanted to provide its scholars with more than just a cheque. It created additional tools and resources to further support its scholars, including career development tools, financial literacy support, resumé reviews, and access to an online community.
The online community offers members a place to connect and network with other scholars, collaborate on projects, and access exclusive events, multimedia resources, challenges (more on this later), and more.
Discover insights and best practices from Taco Bell Foundation's thriving scholar community in our webinar replay.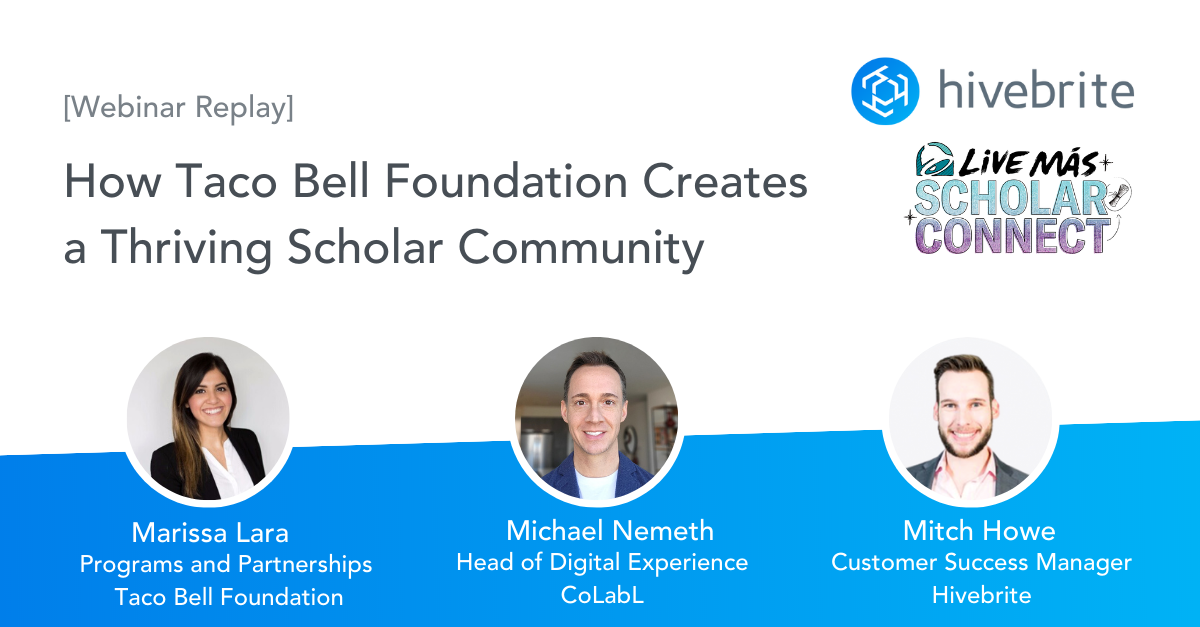 Walk away with insights on:
How to create a community strategy to meet member needs and get buy-in from executives
Techniques to engage and connect with a digital native audience
When to hire a dedicated professional to take your community to the next level
How to consistently provide a valuable community experience
How to collect and interpret community data to evaluate success
Pressed for time? Keep reading to discover the key takeaways!
1. Listen to Your Community
Listening is the most important thing you can do.
Taco Bell Foundation uses a mix of surveys, community data, and indirect feedback within the community to understand its scholars' wants and needs.
The team's advice when surveying members? Keep it short, simple, and make sure you are asking the right questions. The team leverages engagement polls during events when they have already got attendees' attention to maximize response rates.
One of the responsibilities of Mike, the Community Manager, is to keep a pulse on the community and reply and react to conversations to show the scholars that what they say counts and encourage further engagement.
2. Limit Your Initial Launch Features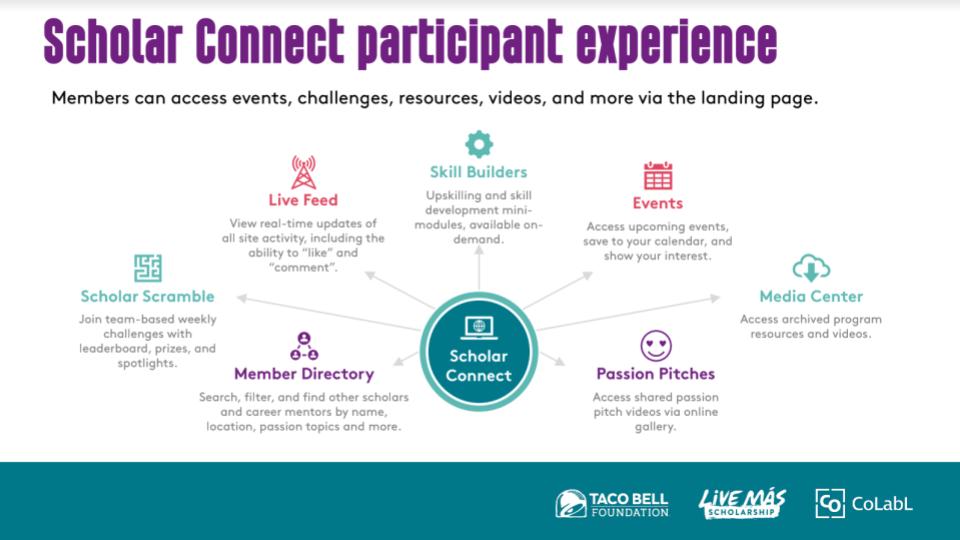 Taco Bell Foundation's Community: Scholar Connect
There is a perception that if you create an online community, people will show up and keep showing up.
But a community doesn't work like that.
There are so many different platforms (and places) that your members could be. You have to work extremely hard to make sure people spend time on yours.
Hivebrite's community engagement platform offers many different features. Taco Bell Foundation wanted to avoid overwhelming members with too many features – the team wanted the online community to be intuitive and fun to use.
By listening to its audience and understanding their needs, Taco Bell Foundation created its engagement strategy and employed only the most impactful and relevant platform features for the launch. The community is strategically activating additional features as engagement grows.
3. Work on Continuous Engagement
Ensuring your community is engaging and long-lasting is no easy task. Aware that it didn't have the internal bandwidth to manage and engage the community full time, Taco Bell Foundation outsourced the management of the community to Mike from ColabL.
The team creates fun and incentivized challenges to draw members into the community, reinforce the community's mission, and fuel members' passions. Content and challenges are designed to align with programming, community events, and important dates for the community to create continuous engagement.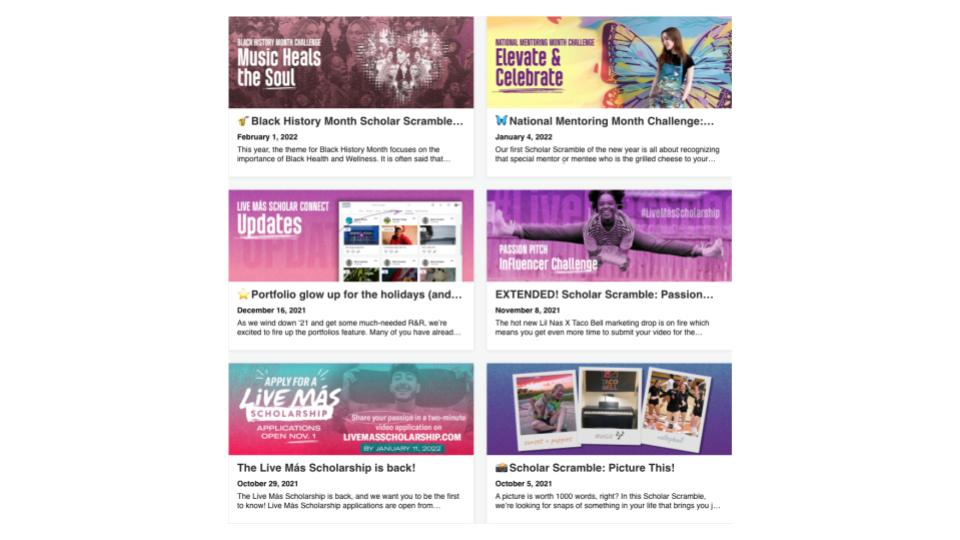 Taco Bell Foundation: Scholar Scrambles
The team is aware that connecting to the platform is not yet a habit for all members. They encourage members to log in and maximize content reach by communicating with members on other platforms. For example, sending an email to alert members about new challenges or sending text message reminders for events.
4. Get Creative with Your Community Engagement Platform
The team has carefully considered the visual design of its online community. The platform is highly intuitive and fun to use, creating an authentic experience for its members.
The online community's visual branding matches that of the Taco Bell Foundation and is also reinforced by the mobile app version of the community.
The team has renamed some of the community's features to resonate more with its community members. They are also employing features–such as the resource center and news module–in original ways to better achieve the community's goals.
Watch the webinar in full to discover more on these takeaways and other topics discussed!
Hivebrite is an all-in-one community engagement platform. It empowers organizations of all sizes and sectors to launch, manage, and grow fully branded private communities.

Schedule a demo today

!