For this month's episode, we invited Claire Brownlie, Development Director at Oldham Hulme Grammar School to share her insights into how and why universities need to scale their mentoring programs.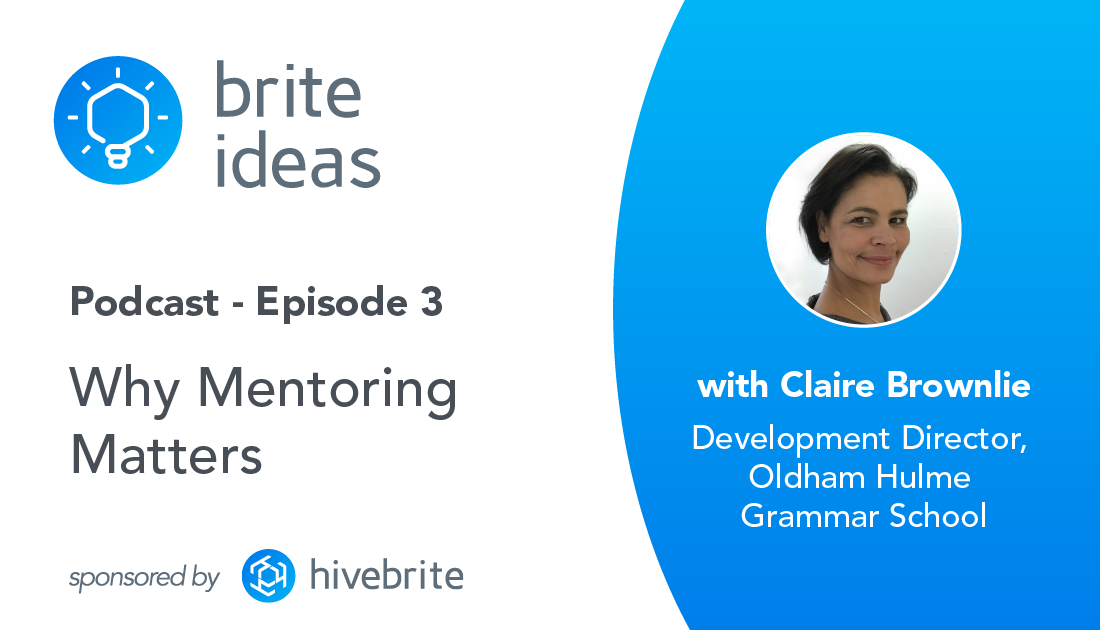 During this episode, Claire and host, Sandra Rincón, discuss:
Why mentoring programs are more critical now than ever
How mentoring programs benefit everyone involved
Why universities need to do more
How to scale a mentoring program
How to nurture mentors and mentees
More on our Guest: Claire Brownlie
Claire has worked for over 20 years in Advancement (Public Relations, Alumni Engagement, and Fundraising) at the Universities of Sheffield, Nottingham, Manchester and Queen Mary University of London. She has led award-winning teams at the forefront of best practice in alumni engagement. In her most recent role, Claire was responsible for a team delivering database services, alumni engagement, regular giving, and major gifts from individuals, trusts, foundations, and corporations. She has also worked as a consultant and in the independent schools sector. Claire is regularly invited to speak at professional conferences and provide training and is a qualified executive coach.
Three Brite Ideas on Mentoring Programs
We asked Claire to share three Brite Ideas to sum up the conversion. Here are her Brite Ideas on creating a mentoring program.
#1 Define What Success Looks Like
Setting clear objectives for your mentoring program enables you to determine if it is successful or not.
You need to define what a successful program looks like for your institution (and how you will measure success) to know if you are investing your resources in the right place.
Justifying resources is vital for organizations in any industry—especially higher education. We are coming out of a pandemic, teams have been restructured, and we need to justify resources constantly.
Your program objectives should not be easy to achieve; they should be stretch targets. A "stretch target" cannot be achieved simply by working a little harder or a little smarter. To achieve a stretch target, teams need to create new strategies, new incentives—entirely new ways of achieving their purpose.
#2 Steward Your Students and Alums Impeccably
Steward your mentors so they become mentors for life. Steward your mentees hoping that the experience will transform them into well-trained alumni who will be more likely to become mentors themselves one day or give back to the institution in different ways.
Traditionally, alumni professionals mainly sought after alumni at the peak of their careers to inspire students. However, students also want to connect with alumni who graduated two to five years ago—these alum are up to date with the labour market and in positions that are attainable for recent graduates.
It is also important to note that students can be shy when it comes to asking an alum to be their mentor. Provide a user-friendly platform where students can ask mentors questions and explore mentoring possibilities before entering a mentoring partnership.
#3 The Wider Your Variety of Mentor Profiles, the Better
Get as broad a range of alumni as possible involved in your mentoring programs. Encourage alumni with less traditional job roles to mentor. This will challenge the students' ideas about what they want to do and open up different doors.
Listen to the podcast to hear more about these brite ideas and other topics discussed!
Guide: How to Create, Manage, and Measure an Impactful Mentoring Program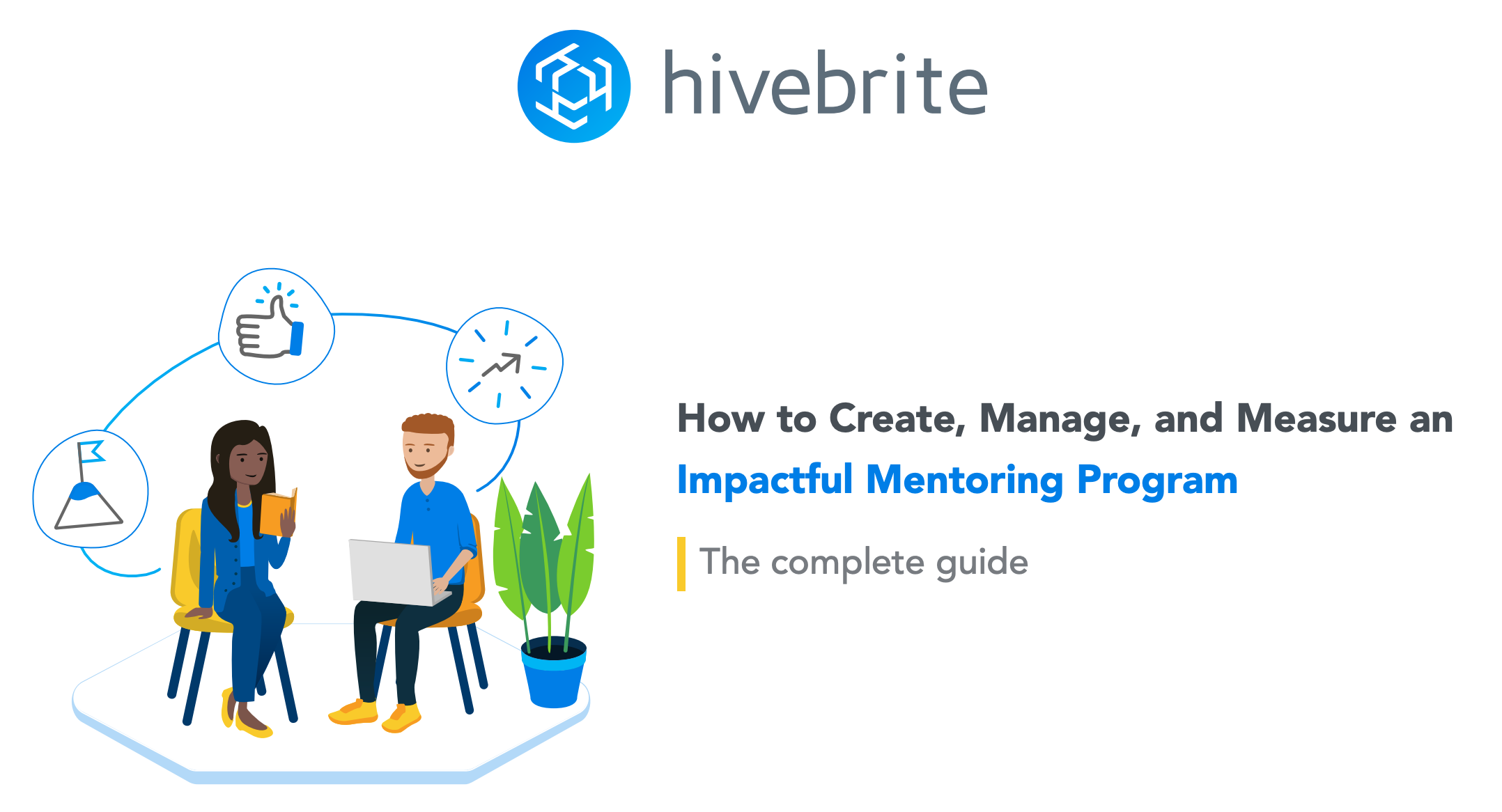 Download Hivebrite's mentoring guide for more advice on how to put together an impactful mentoring program.
Hivebrite is an all-in-one community management platform. It empowers organizations of all sizes and sectors to launch, manage, and grow fully branded private communities. Schedule a demo today!