In this episode, Juan Maldonado Alcazar, Corporate and Alumni Relations Manager at Rotterdam School of Management, shares how he put together his award-winning mentoring program.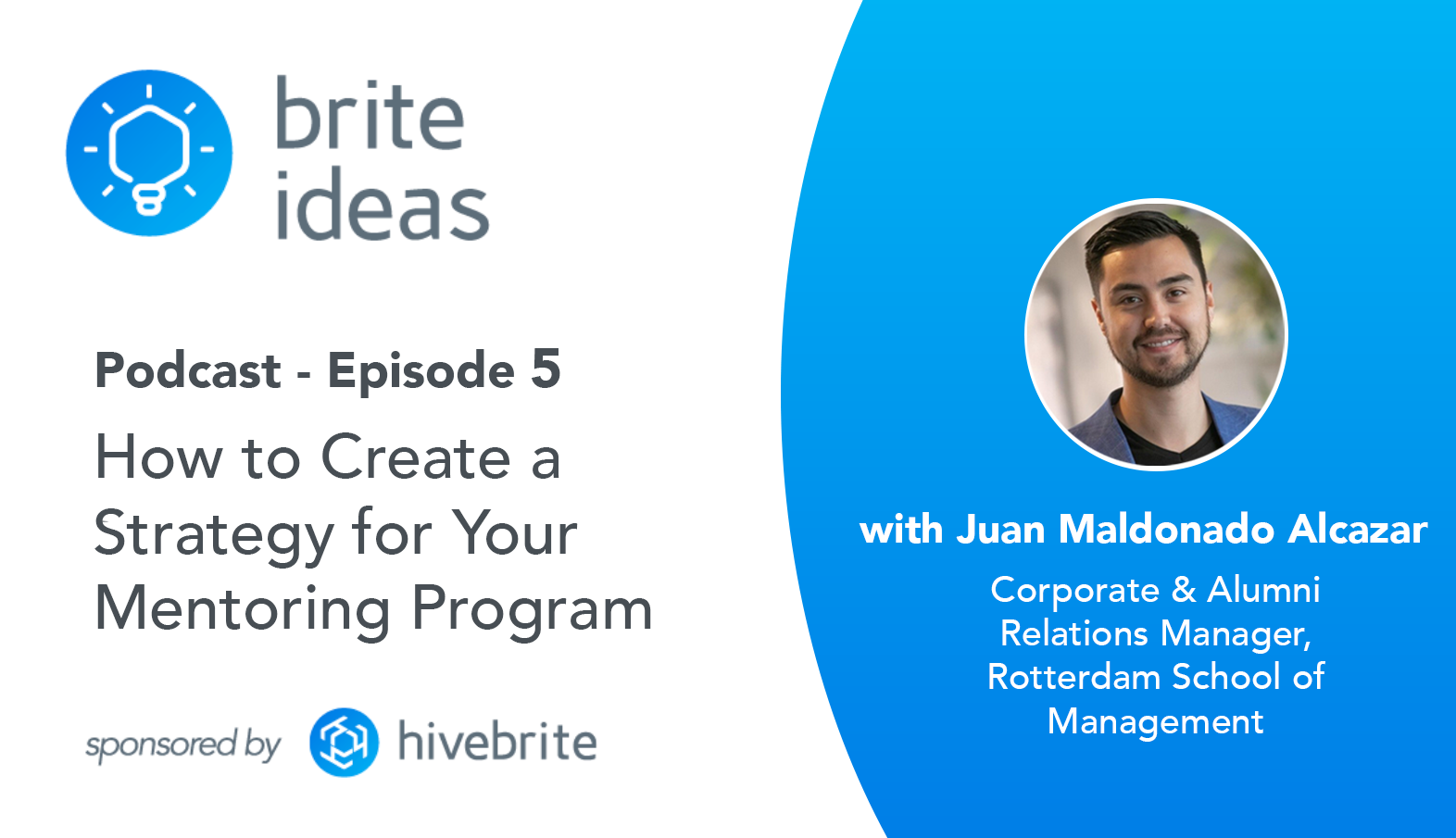 Listen as Juan and host, Sandra Rincón, discuss:
The importance of end-user feedback and how to get it
How to incorporate feedback into the design and structure of your mentoring program
How to consistently deliver value to each stakeholder
How to define (and measure) a mentoring program's success
And more
More on our Guest: Juan Maldonado Alcazar
Juan is a customer journey expert working. He is the Corporate & Alumni Relations Manager at Rotterdam School of Management (RSM), Erasmus University.
Juan has over 10 years of experience in fast paced companies like Sony. He is passionate about using his strategic project management skills to innovate new value propositions for traditional industries that are being disrupted by technology, such as education.
He transformed RSM's mentoring program into a customer-centric model focused on delivering the best outcomes for each stakeholder.
The new program grew from approximately 800 users to 8000 members and engagement skyrocketed in just over three years. Alumni mentors have now become instrumental in providing recruitment opportunities. They also serve as guest speakers and facilitate corporate relations, making them some of the most valuable alumni community members.
In 2020, Juan was awarded the Circle of Excellence Award for the program.
Three Brite Ideas on Creating Strategy for Your Mentoring Program
We asked Juan to share three Brite Ideas to sum up the conversion. Here are his Brite Ideas on how to create a strategy for a mentoring program.
Kindness creates the best relationships; you get so much more back if you give value to someone first.
Always see problems as skills you can learn.
Know the job to be done, what people are trying to achieve, and be creative with the solution (while always keeping the result in mind).
Listen to the podcast to hear more about these brite ideas and other topics discussed!
For further advice on creating a winning mentoring program, download Hivebrite's mentoring guide: How to Create, Manage, and Measure an Impactful Mentoring Program.
Hivebrite is an all-in-one community management platform. It empowers organizations of all sizes and sectors to launch, manage, and grow fully branded private communities. Schedule a demo today!