For this episode of Brite Ideas, we welcomed Richard Gillingwater,
Brand and Creative Communication Consultant at
Emotional Branding Ltd
.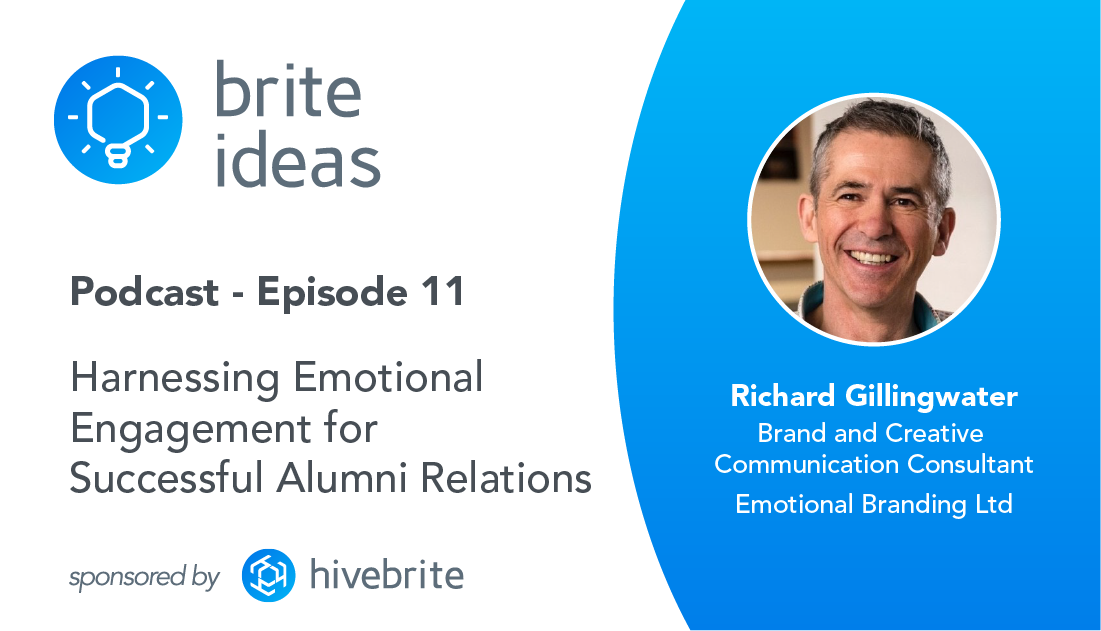 Listen in as Richard and host, Sandra Rincon, discuss:
The definition of emotional engagement
Storytelling to encourage emotions that change behavior
Mapping a brand's power of storytelling through archetypes
And more
Three Brite Ideas Emotional Engagement
In every episode, we ask our guest to share three brite ideas to sum up the conversion.
Here are Richard's brite ideas on emotional engagement.
1. People have emotional needs just like they have functional needs. Identifying and understanding the emotional needs of your target audience is critical to successful emotional engagement.
2. Emotional needs drive our behavior. Ask what you want people to do differently and, therefore, what emotion you are trying to create through your communication.
3. Mix different archetypes to create tension. You want to create richer and deeper narratives that drive behavioral changes. This requires a more complex set of archetypes. You can create layers of stories that build from different tones of voice and show various aspects and represent the tension in our daily lives.
Listen to the podcast to discover more about these brite ideas and other topics discussed!

Hivebrite is an all-in-one community engagement platform. It empowers organizations of all sizes and sectors to launch, manage, and grow fully branded private communities. Schedule a demo today!