For this episode of Brite Ideas, host Sandra Rincon met with Dr. Alfredo Estrada to discuss how institutions engage alumni with purpose.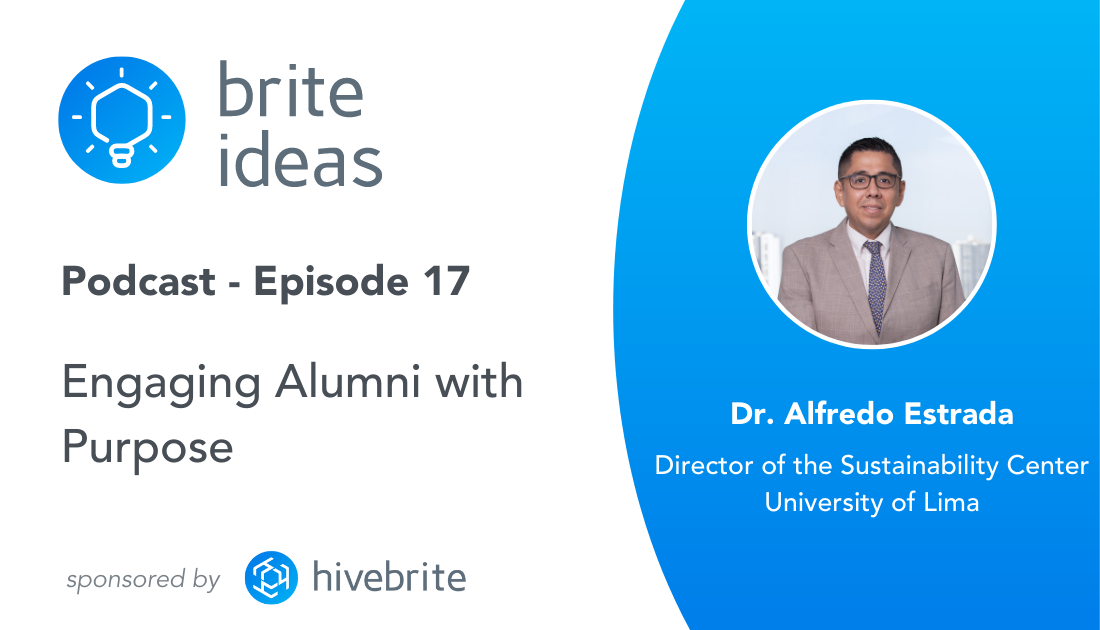 Alfredo is the Director of the Sustainability Center at the University of Lima and Coordinator of CLADEA´s network on Social Responsibility. He has an extensive background in international management and circular economy.
Alfredo holds PhDs in Global Management and Education, three Masters, and a Law Degree from the University of Lima.
Listen in as Sandra and Alfredo discuss:
Why are social development goals (SDGs) important to universities and business schools
The challenges and benefits of aligning university strategy with SDGs
How alumni support institutional SDG strategy
And more
Three Brite Ideas on Engaging Alumni With Purpose
In every episode, we ask our guest to share three brite ideas to sum up the conversation.
Here are Alfredo's brite ideas on how institutions can engage alumni with purpose:
Create an alumni network dedicated to advancing SDGs. Offer a space where alumni can share professional practices, business models, and personal experiences to drive impact.
Identify the drivers and barriers for alumni to connect with their universities through scientific research.
Business leaders need to include the concepts of sustainability and circular economy in strategy and decision-making.
Listen to the podcast to discover more about these brite ideas and other topics discussed!
Hivebrite is an all-in-one community engagement platform. It empowers organizations of all sizes and sectors to launch, manage, and grow fully branded private communities. Schedule a demo today!