This is a guest post from Erica Kuhl and Brian Oblinger, co-creators of In Before The Lock, a podcast on community, customer experience, and leadership at scale.

Over the past two decades, community has become critical to successful organizations to attract new prospects, convert them into paying customers, and educate them about new product offerings. The days of big ad spend and cold outreach are numbered as decision-makers seek out authentic feedback and trusted knowledge from peer connections. Thus the rise of "community marketing" mindset and roles.
Follow along as we detail the path forward to building a fruitful partnership between marketing and community teams.
1. Put the past away
Let's start by addressing the elephant in the room — community and marketing haven't always seen eye-to-eye. Community professionals long saw themselves as authentic engagement purists and marketers as too singularly focused on the almighty Lead. Marketers, in turn, have viewed community professionals as lacking business focus and gatekeepers standing between them and a golden source of potential prospects. Both sides had legitimate concerns, but we're long overdue to bury the hatchet and move forward together.
We've witnessed a sea change in the past few years with community teams coming around to the reality that they need to prove their value by aligning to high-level business goals and marketing shifting toward more authentic, connection-based, middle-of-the-funnel, retention-based strategies — especially as COVID-19 pushed everyone online. Today, marketing is one of the largest drivers of community efforts inside of organizations, including serving as the parent department that community teams roll up into. This alignment has led to increased value for all involved.
It's time to stop working in silos and move forward together as one.
2. Align your goals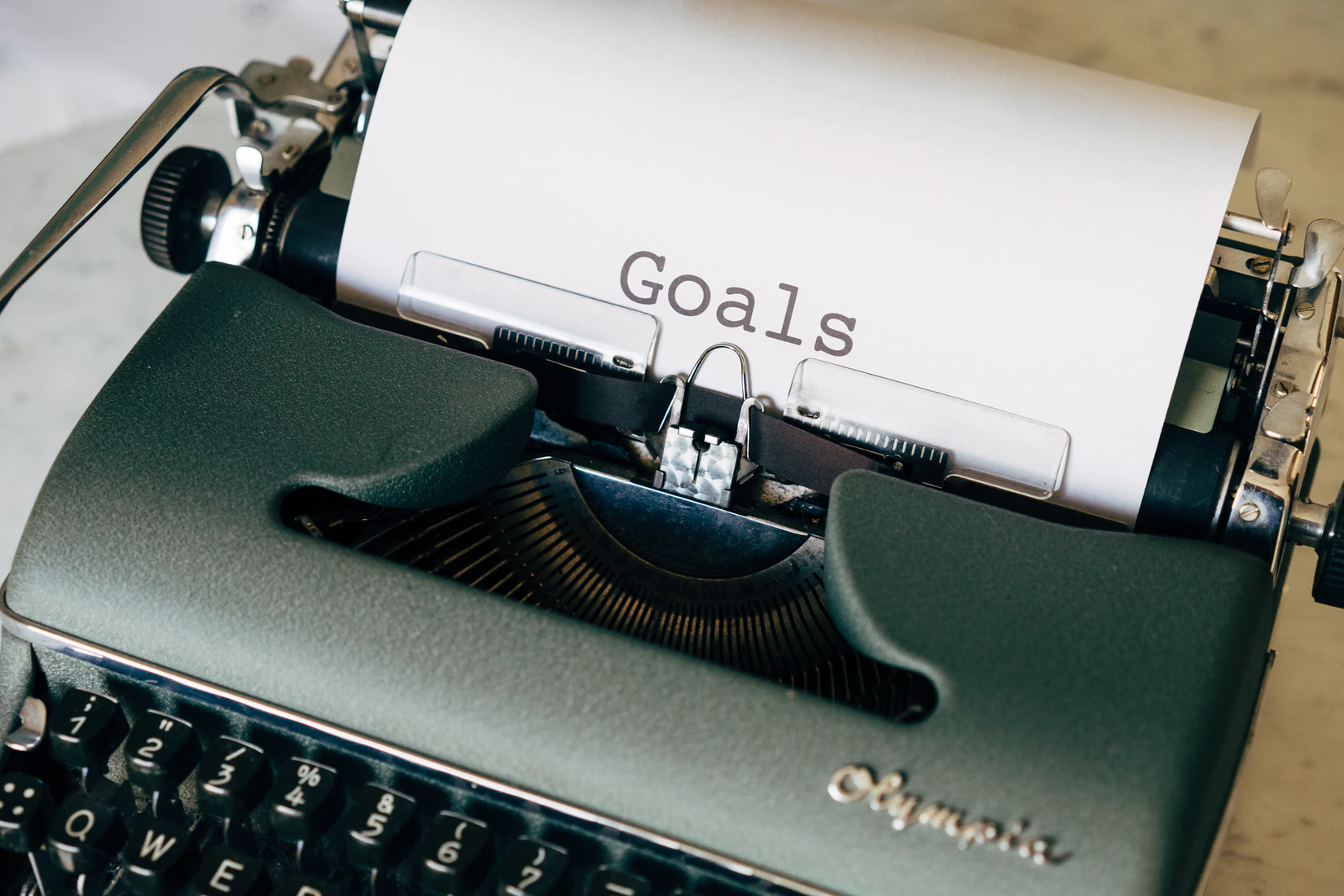 Community can have a profound impact on marketing initiatives by contributing to increased awareness, better product affinity, authentic peer reviews, advocacy, and much more. Marketing can connect prospects to content within the community and lionize passionate members in official advocacy programs. Aligning to shared goals helps define the level of collaboration required and orient stakeholders to direct resources accordingly.
As a practical example, let's say that one of marketing's goals is to increase customer advocacy. The community team can contribute by building a program to solicit and publish customer use case success stories to communicate how companies are getting value from your products:
Goal: Increase Customer Advocacy

Strategy: Build a formal use case stories program in the community

KPIs: 100 use cases published by EoY, 5 from large enterprise

ROI: $ Influence on New Business and Account Expansion
This goal alignment and execution collaboration lead to Marketing making their number and community gaining legitimacy in the business, which leads to further investment and an increased role across key company imperatives. Everyone wins!
3. Align Your Calendars
One of the biggest mistakes marketing and community teams often make is not aligning their calendars, leading to duplication of work, misaligned messaging, and poor efficiency. Combining events, product marketing, PR, corporate comms, and community content calendars will bring a new level of cohesiveness to your operations and help you build consistency of voice.
With respect to events, tight collaboration between marketing and community can sew a calendar that's chock full of events that span the globe — both sponsored by the company and sponsored by the community. A combination of hyper-local events focused on product adoption and networking, and larger-scale events focused on lead generation and brand awareness, can augment marketing's event calendar.
From an advocacy perspective, coordinating activities will also prevent your top advocates from burning out due to too many requests from all corners of the organization. Attaching specific subject matter experts to specific items on the shared calendar will help maximize their impact and reduce overuse.
We recommend establishing regular cross-functional touchpoints to sync on the performance of content across channels, plan upcoming themes, and execute as a team for maximum impact.
4. Make Space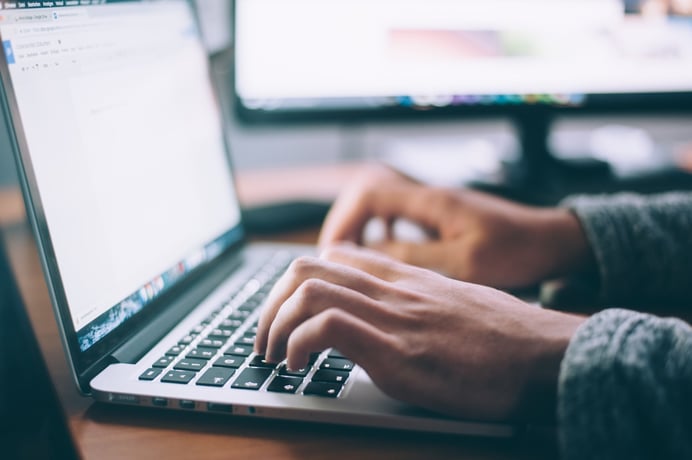 There's a large opportunity in most communities to explore content types and interactions that align with marketing's needs. Thought leadership in the form of blogs, persona-based content, and customer-driven use case stories are becoming more common and powerful because they surface amazing success stories and real-world examples across a broad spectrum of customers that can educate and inspire others about how to best leverage your products.
On the other end of the equation, community can bring vibrancy to the .com site and further reinforce the value of your products and services in the form of relevant discussions of a product or a success story from the community around a specific feature/functionality. And, yes, community should be a top-level .com navigation item (I.E. not buried under a navigation item like support or resources) to illustrate the importance of the ecosystem you've built around your products.
5. Leverage the Data and Tell Stories
As you work more closely together, be sure to measure the performance of your shared goals and tell compelling stories about the value of your partnership to the rest of the organization. The data itself may be interesting, but you'll want to craft narratives that drive home the message. Here's an example:
"Thanks to the incredible SEO of the community, we are now outranking our primary competitors across key search terms on technical topics related to our industry. This has led to an increase in education about our products and quality leads.
Additionally, many of the customer advocates that we've cultivated through the community regularly post on social media, their personal blogs, and at industry events about our products, increasing our overall mindshare and thought leadership position."
[Webinar Reply] How Marketing and Community Teams Can Collaborate for Greater Business Impact
Watch our one-hour webinar for further insights on how to build a fruitful partnership between Marketing and Community teams.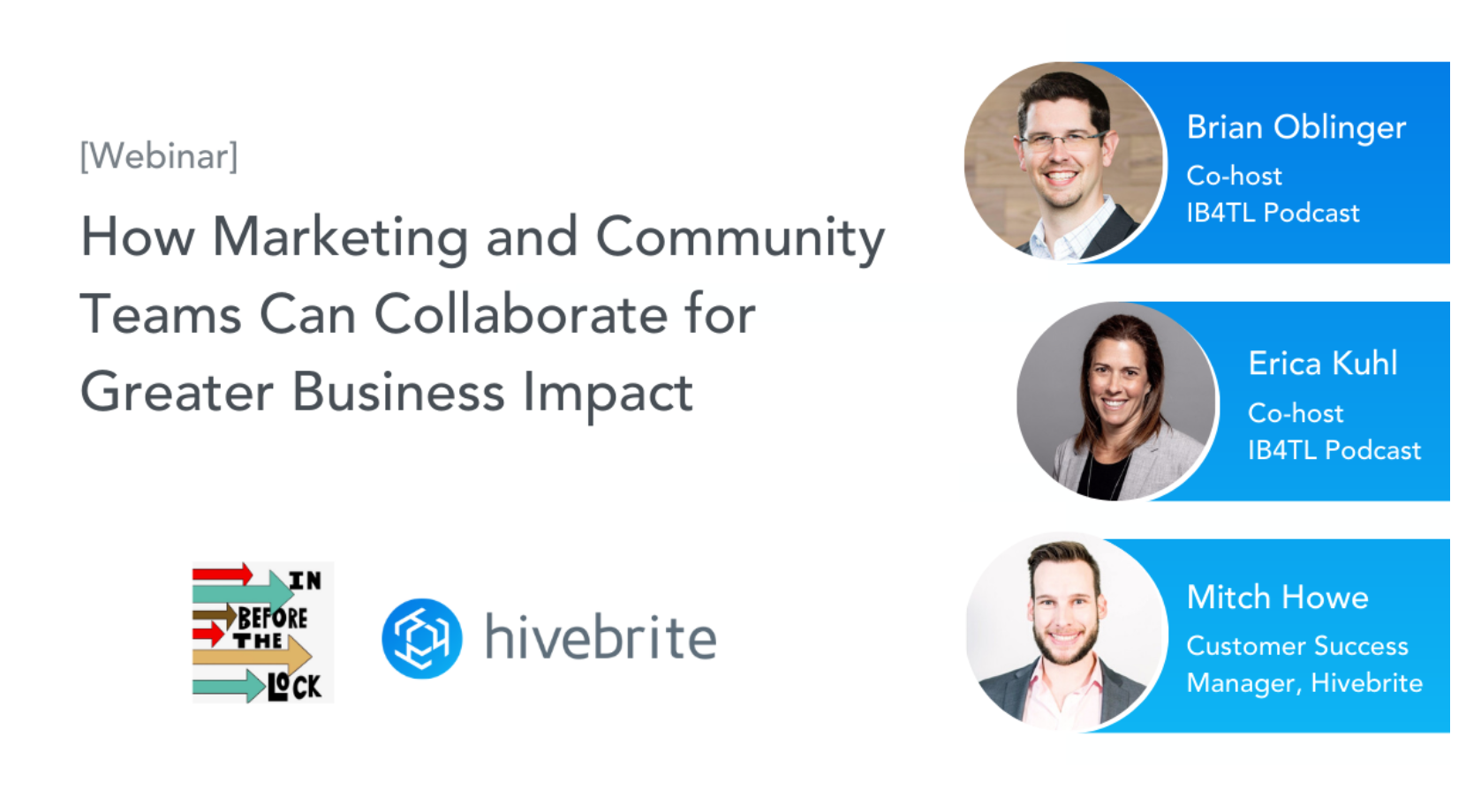 Hivebrite is an all-in-one community management platform. It empowers organizations of all sizes and sectors to launch, manage, and grow fully branded private communities. Schedule a demo today!