Guest post by Claire Brownlie, an advancement professional with over 20-years of experience in public relations, alumni engagement, and fundraising.
Why Is Mentoring a Growing Trend?
New graduates are entering a tough employment landscape, especially now when almost all sectors have been significantly disrupted by the global pandemic. According to UK Department for Education figures, over half of the nation's 17-30 year-olds have now participated in higher education, so that good degree that would once have single-handedly set you apart from your peers in preceding decades is now not quite as special in today's job market.
Growing numbers of students are therefore actively seeking ways to enhance their skills, experience, and knowledge and to fully explore their options after graduation. They are keen to start this process earlier in their university life, be 'work ready', and well prepared for the road ahead.
Universities are increasingly providing students with opportunities to expand their experience outside of their academic courses and many now offer 'employability' programming such as transferable skills training and mentoring.
A mentoring program brings together experienced and skilled individuals (mentors) who are willing to share their knowledge with individuals who are less experienced (mentees) and are seeking to grow their understanding and skills through guidance from their mentor. The mentor/mentee relationship is one-on-one and is built on mutual trust and respect. It can be a powerful tool in personal and professional development and is now widely regarded as valuable to both mentee and mentor. Mentoring programs can be found routinely across all sectors.
A recent Council for the Advancement and Support of Education (CASE) survey report said that worldwide up to 80% of Higher Education institutions have some sort of mentoring program. They know how valuable these programs are to their students and their alumni.
What's in It for Students, Alumni, and the Institution?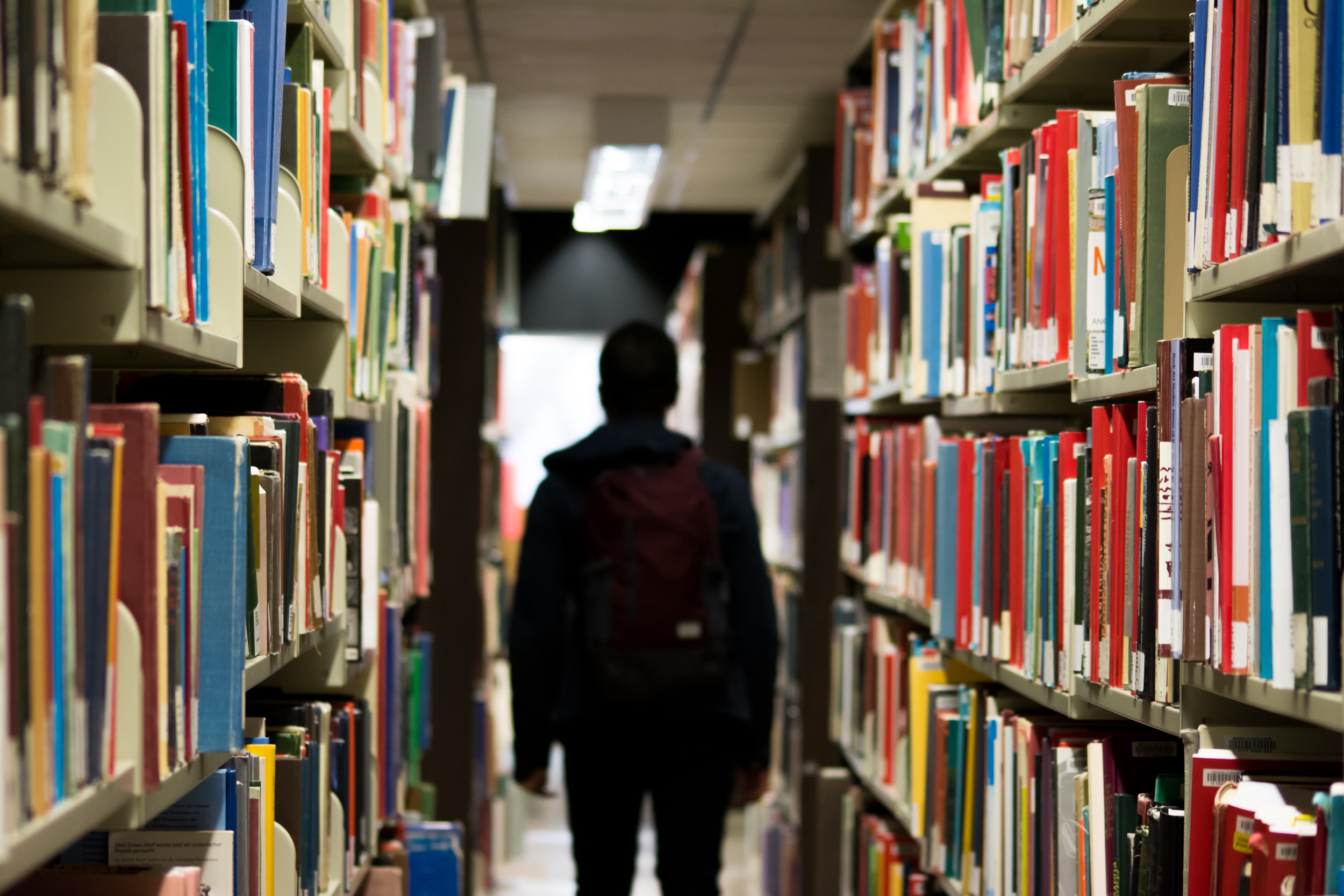 Students acquire valuable skills, relevant knowledge, contacts, and potentially experience from their mentors. The mentors, in addition to knowing that they are doing something worthwhile and 'paying it forward', can develop their own coaching and mentoring skills useful in the workplace. They can also gain insight into the technical and soft skills that today's graduate might offer, which if they work for a company that recruits graduates, can be very useful. And the university can demonstrate that it is taking both student employability and professional development seriously, as well as building those all-important alumni relationships. A mentoring relationship is win-win-win.
Could Universities Be Doing More?
Many of these mentoring programs barely scratch the surface when we look at student and alumni numbers. Some of the most successful have a few hundred students being mentored each year, a tiny percentage of the tens of thousands of students that could benefit from having a mentor. And with alumni numbers regularly in the region of 2-300,000 in any given institution, there is no problem with mentor capacity. In fact, experience shows that recruiting alumni to be mentors is much easier than recruiting students to mentoring programs.
Students who would benefit most from a bit of extra help in building their CVs and exploring their options can be the ones who are least likely to seek help until they are well into the final year of their course. Conversely, the students who are motivated to enhance their employability prospects, put themselves forward for as much careers service support as is on offer. Making access to employability support as attractive and frictionless as possible helps in attracting students from both ends of the spectrum and everything in between.
Growth Doesn't Necessarily Mean 'More of the Same'
The nature of traditional mentoring, where mentor and mentee are hand-matched by careers staff can be time-consuming if done properly and is very difficult to expand without significant investment in more staff. And those matches, once made, can still need management if things don't go to plan. For example, if a mentoring relationship breaks down, for whatever reason, someone from the institution needs to be on hand to de-brief both parties and potentially find new matches.
So, universities are starting to look for ways to scale up their mentoring programs without the need for hiring lots of new staff to manage an increasing number of mentoring relationships.
Traditional 'formal' mentoring relationships are superb vehicles for helping students and alumni develop personally and professionally, but do all students want or need a mentoring relationship that might be up to 6 months long and requires regular meetings? Or would some benefit from a lighter touch 'informal' arrangement, where mentors are available for short bursts of time and to answer one-off and specific questions such as 'is my CV suitable for your sector' or 'I am starting a work placement next month and need an insight into your industry to help in my initial weeks'.
The student mentees get really specific advice to solve a live issue, and the alumni mentors know that their experience and knowledge are being put to immediate use. It's quick, it's low time commitment and the positive impact is quickly evident. Plus, it can be the precursor to a longer, mentoring relationship if both mentor and mentee think this would be valuable. There are examples of when a one-off question, led to more significant mentoring and work experience.
Supporting Mentoring Program Expansion
Efficiently growing mentoring programs usually means the adoption of a digital 'system' or platform that allows some automation in bringing together mentor and mentee. Of course, formal mentoring still requires a significant element of staff administration, but informal mentoring can be relatively self-sufficient using a digital platform that is accessible by both internal users (students) and external users (alumni).
Mentors and mentees are able to find each other using the platform, without relying on organizational staff to match them up. This does mean that the platform needs to be robust enough to cope with potentially large numbers – some universities have over 20,000 students and over ten times as many contactable alumni. It needs to be easy to navigate – any platform that is voluntary to use and requires the external user to be proficient in its use needs to be intuitive and user-friendly or people will not keep coming back to use it. It needs to be configured in such a way that users input information of the type and format that needs no or very little checking by the institution and is 'searchable' – so users can easily identify potential mentoring partners. And finally, it needs to be secure, GDPR compliant, and allow users to control how their data is seen by others within the platform.
If you have all these things in place, plus an effective way to promote the platform to your target groups, you have the capacity to help a lot of students to boost their employability and a lot of alumni to engage with their university.
For more general advice on mentoring, download Hivebrite's mentoring guide: How to Create, Manage, and Measure an Impactful Mentoring Program.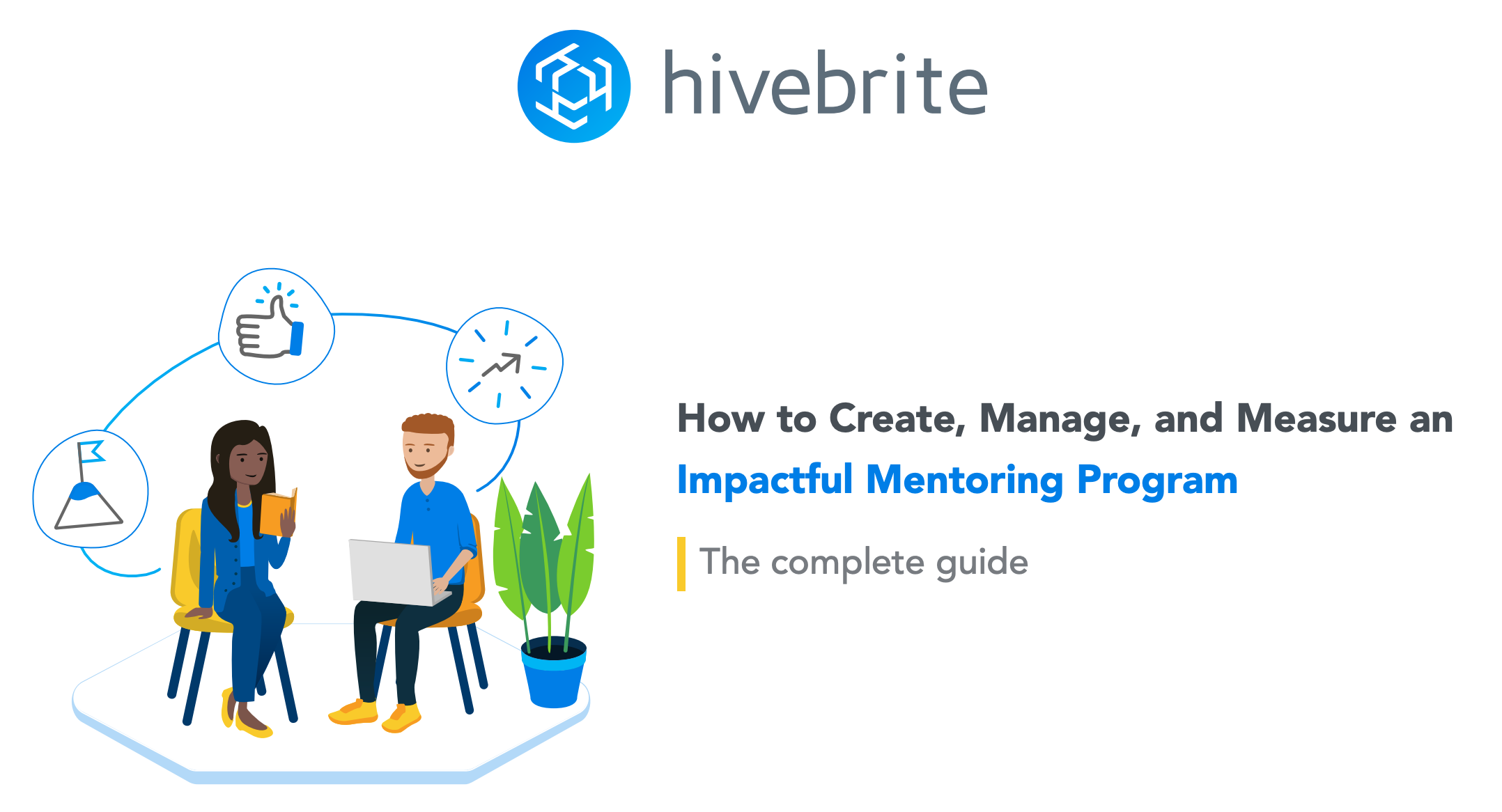 More About the Author
Claire has worked for over 20 years in Advancement (Public Relations, Alumni Engagement, and Fundraising) at the Universities of Sheffield, Nottingham, Manchester and Queen Mary University of London. She has led teams that are at the forefront of best practice in alumni engagement and that are award-winning. In her most recent role she was responsible for a team delivering database services, alumni engagement, regular giving, and major gifts from individuals, trusts & foundations and corporates. She has also worked as a consultant and in the independent schools sector. Claire is regularly invited to speak at professional conferences and provide training and is a qualified executive coach.
Hivebrite and Mentoring
Hivebrite is a comprehensive and flexible alumni engagement platform. It empowers institutions of all sizes and sectors to launch, manage, and grow fully branded private alumni communities.
With Hivebrite's Mentoring Module, you can:
Select and build your community of mentors based on your own criteria

Create a mentor directory
Enable mentees can search for mentors based on skill, role, and more and send mentorship requests directly to mentors
Enable mentors to accept or deny mentorship requests
Set up automated communications
And more
Schedule a demo today to discover more about Hivebrite's platform and mentoring module.