The Hivebrite team is heading to the golden state for the biggest event in community management—the CMX summit!
We are silver sponsors of the global event this year and couldn't be more excited to attend.
The three-day event is taking place from September 13 to 15. It is jam-packed with expert speakers, hands-on workshops, and networking opportunities with the world's largest group of community builders!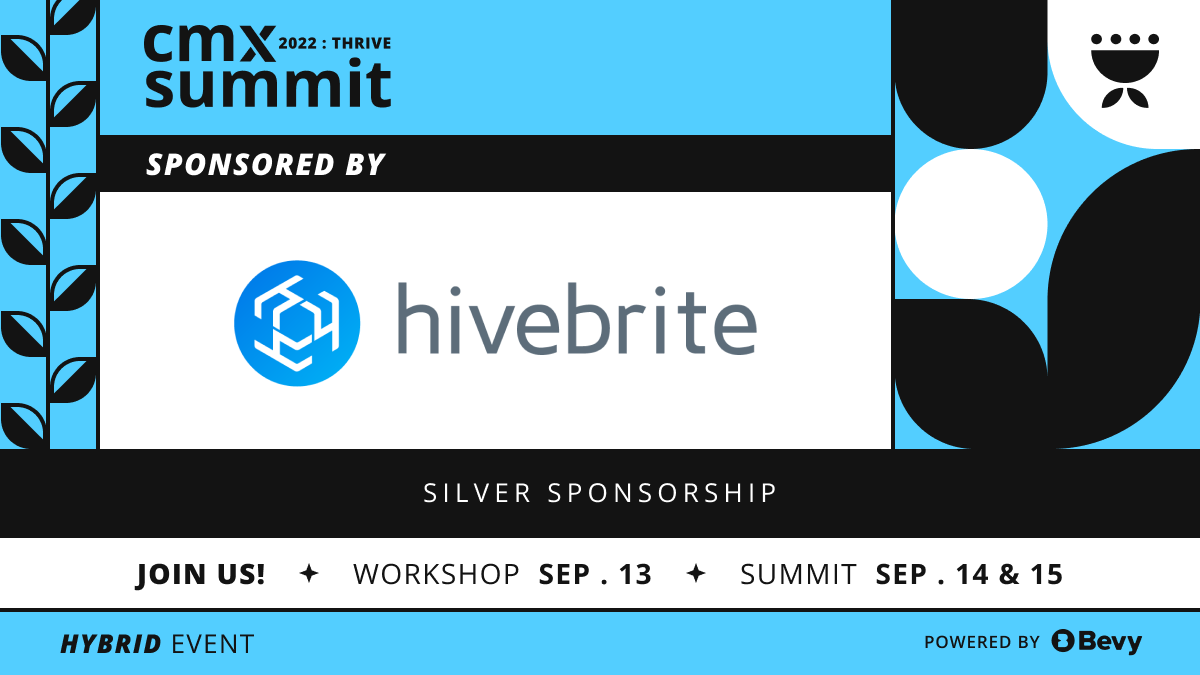 Everything You Need to Build Thriving Communities
This year's tracks include:
The Power of Community-Led
Building Sustainable Communities
The New Frontier of Community
Hivebrite's very own Head of Community, Morgan Wood, will participate in a virtual speaking session on Thursday, September 15 at 2:30 pm PT: "Don't Settle for a Seat at the Table – Build Your Own Table".
Morgan will be joined by Melissa Kilby, Executive Director at Girl Up.
Girl Up is United Nations Foundation backed initiative that is uniting girls to change the world.
Girl Up's community is powered by Hivebrite and designed to elevate voices and drive positive change. Members worldwide can connect to learn more about gender equality and get involved with the movement by organizing and participating in events, sharing ideas, and more.
Morgan and Melissa will discuss how they've built thriving communities using strategy, momentum, and consensus—all while giving insight into how to counteract the unique challenges women and LGBTQ+ community builders face.
Interested in attending?
Don't Miss the Biggest Community Event of the Year!
Hivebrite is sponsoring the event for the third consecutive year and this is the first fully hybrid edition of the summit.
The Hivebrite team will have both a stand in the main tent and a virtual stand. Call by anytime during the event to discuss your community challenges, see our community engagement platform in action, or to say hi (and grab some cool swag)!
Hivebrite is an all-in-one community management platform. We empower organizations of all sizes and sectors to launch, manage and grow fully branded private communities. Schedule a demo today!