We are absolutely delighted to announce that Hivebrite has won the International Prize at this year's unveiling of the Top 250 French Software Publishers—organized by EY, Syntec Numérique, and TECH IN France.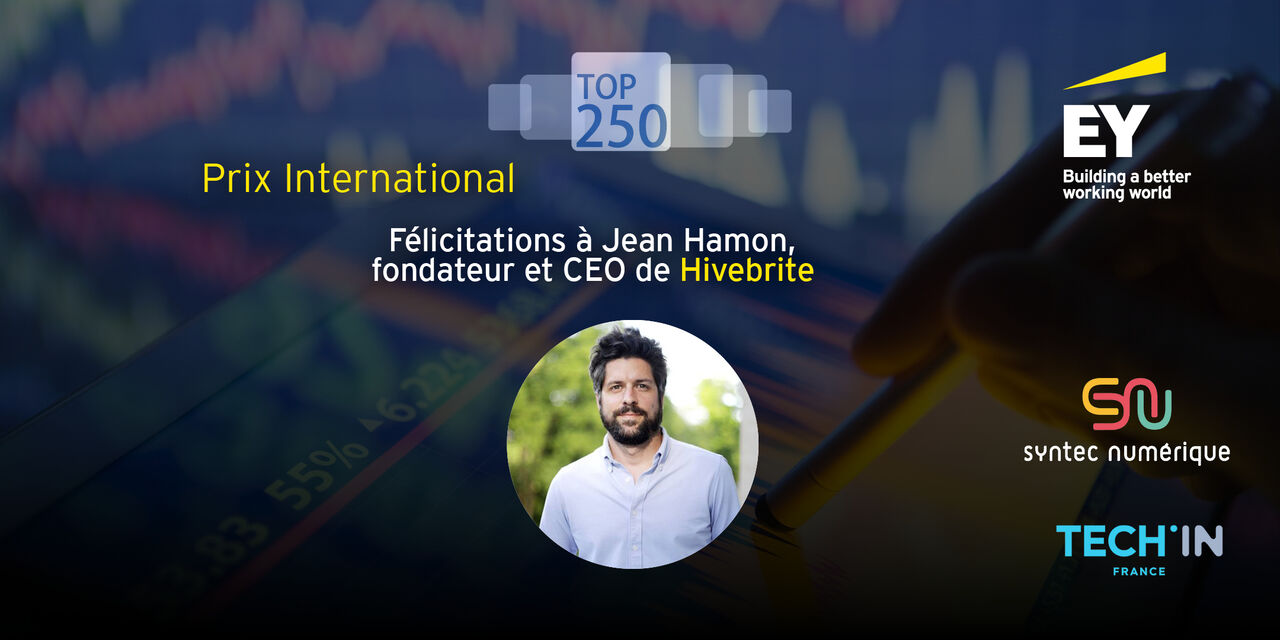 The prestigious yearly ranking is a reference within the software sector, with over 300 companies studied for the classification.
We are extremely proud to receive this award as both recognition for our hard work and proof that our platform meets the needs of community professionals around the globe.
Today we have offices in both Paris and New York and count over 500 customers in more than 50 countries. However, rest assured that we have no intention of putting our feet up!
Indeed, this year has been a strange one, to say the least, however, it has not been without its highlights! We kickstarted 2020 having just secured $20 million from Insight Partners and we welcomed Princeton Advancement, Cartier Women's Initiative, Shell Alumni, Rohde & Schwarz, among others to the Hivebrite family. We also underwent major infrastructure migration to further support our international growth, and we reinforced our team with 50 new Hivebriters—fun fact, we're still less than 100 people, but 30 nationalities are already represented at Hivebrite! And 2020 is far from over, so watch out for more exciting product developments and company announcements.
We would like to say a huge thank you to all of our customers for their continued trust, support, and precious insights—it goes without saying that without them, we wouldn't be here! Know that at Hivebrite we will continue to work as hard as ever to support the needs of community professionals worldwide.

Hivebrite is an all-in-one community management platform. It empowers organizations of all sizes and sectors to launch, manage, and grow fully branded private communities. Schedule a demo today!