An easy way to share files with your community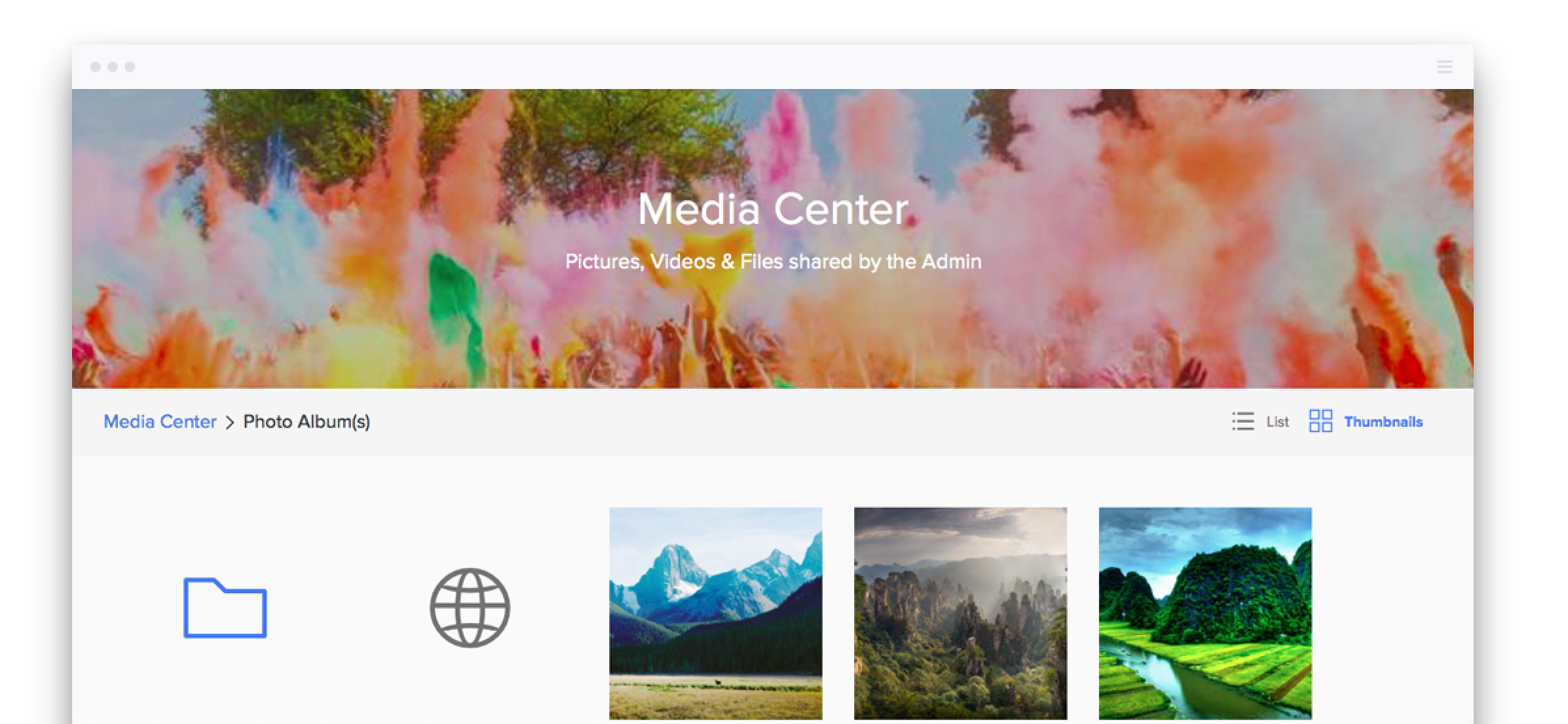 As a community manager, there are many occasions when you need to share documents with your members, whether it is the photos of an event, the video of a graduation, or a report of any kind.
However, sharing files with your community is not as easy as it may seem. Files could be too large to send via email, end up in your members' spam or simply be lost in the flow.
This is why we introduced a new feature called the Media Center. The Media Center allows you to store and share all types of content for your community on Hivebrite.
As an admin, you can post any video or simply you can just link users to an external source (e.g. Youtube). Gather all the photos of your events, graduations, trips in multiple albums without worrying about the weight or size of your pictures.
Media Center becomes your storage box. An easy and simple tool to share everything you want with your community.
Hivebrite is a leading provider of branded community management platforms and helps all size institutions grow and engage their community - Feel free to request a demo if you would like to know more.