The online community industry is always changing. Disruptions, such as the ones that have been caused by the COVID-19 outbreak, require communities and community programs to swiftly adapt to new realities. We wanted to share some creative ideas designed to engage audiences around COVID-19 topics and beyond.
We recently organized a (virtual) roundtable with top community admins from our Customer Community to discuss the ways that COVID-19 has impacted their organizations, and how they are supporting each other during this time of crisis.
Here are the top 4 Hot Topics from our roundtable discussion:
1# Events: Moving online (but avoiding the burnout!)
Staying connected! Virtual events are one of the hottest topics on everyone's mind. It's not as simple as moving an event from offline to online, but keeping it relevant, targeted, and helping control event "burn-out." Some creative suggestions clients shared with us include:
Webinars and Round Tables to discuss engagement ideas

Gym, yoga, and sports challenge group sessions

Alumni and/or Chapter member online meetups

Afterwork virtual drinks

Online support classes for the kids

9am – 5pm Zoom rooms for colleagues to interact through the workday

New feature tip! - Hivebrite just released a virtual event feature, keeping engagement all in one-place.
2# News & Discussions: Keeping the community informed!
Informed & trending - home together! We have been seeing an uptick in communities telling stories of people sharing their lives in isolation – calling it "Portraits", "Another country, another story." From volunteers, to health care workers on the front-line and more, communities are isolating their champions to get members encouraged to share their own stories and display it in their Newsfeed.
Expert Advice. Clients have been sharing important information from experts on challenging topics through relevant Forum discussions, from epidemiologists to family counselors to health leaders, allowing community members to stay in the know in real-time. Hivebrite users could even add an RSS feed from health-focused websites.
3# Jobs & Volunteering: Remaining busy and employed!
Access to Opportunity! In these challenging times, community members have been both offering and turning to their communities for assistance. The current market uncertainty means a huge shift in the labor market, so many clients have been promoting opportunities to those in need. To name just a few, we've seen universities empowering their alumni to share more internships or job opportunities, business communities seeking support with investments, logistics, networking, and more!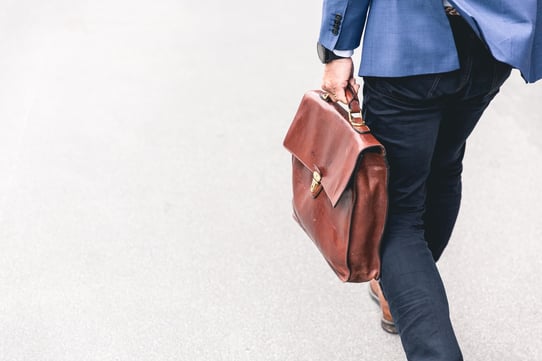 4# Donations: Collect and distribute funds
Leverage your community to support worthy causes! Communities worldwide are in need of fundraising now more than ever. Our communities are listening to their members' needs via discussions and surveys, as well as identifying ways to allow their members to support where they can or receive as needed. Hivebrite is offering special access to our standard donation module.. Some clients are already leveraging this to provide a space for their members to drive action and support important causes.
"Notre Dame was able to set up a COVID-19 response campaign in a matter of minutes that will be seen by over 100,000 potential donors across the globe. Hivebrite's technology and user experience enables us to tell our stories in the most impactful way." - (Brandon Tabor, Director, Marketing Operations)
Hivebrite is a leading provider of branded community management platforms and helps all size institutions grow and engage their community - Feel free to visit us or request a demo if you would like to know more.