Thanks to our customers, employees, investors, friends, and family, we're celebrating the completion of our first year in business in the United States. Almost 40% of our business comes from North America and it made sense to get closer to the action. Today, just 12 months later, Hivebrite US is completely up and running. We've built deeper relationships with our North American customers and are well-positioned for continued growth and success in this market.
It all started on Jan 7th, when Lucia our head of US operations and Hivebrite US employee #1 got us established at the Columbia Startup Lab in the Soho area of New York. Within a few weeks, we brought on board our first hires in sales and customer success. Come summer, we had already grown out of the co-working space and decided to move into a dedicated office in the downtown area. We're proud to share that we end 2019 with a team of 10 passionate people located in New York and Chicago.
Here are some highlights of our US operations:
We are located in the buzzing financial district of New York; just a few minutes walk from the new World Trade Center!

Diversity is a key value at Hivebrite - our US office has almost 50% women. Amongst us, we speak more than 8 different languages, and several of us are first-generation Americans!

Here in the US, the team carries on the Hivebrite traditional greeting - the two hand slap!

We've hosted many guests at our office, including 40 customers, 29 prospects and over 20 interview candidates. Add to that, over 30+ visits from our Hivebrite Paris colleagues.

Our product team from Paris had their first-ever college football experience at our customer, Notre Dame University. Go Irish!

We took Hivebrite on the road at 3 events including our first trade show at the TEC ASAE conference in Washington DC.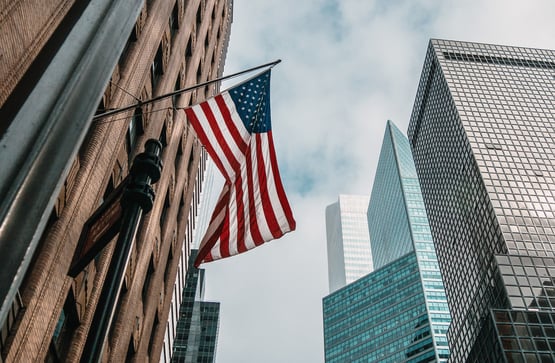 This year has gone by so fast that, to be honest, I almost missed the fact that we're coming up on this important milestone - our 1 year anniversary - in our journey! We have big plans for 2020 that include expanding our office space, doubling our team, partnering with customers at their events, hosting the first HUG (Hivebrite user group) meeting in the US, and much more.
Stay tuned for exciting updates on our company, product, customers, and people from here and in Paris. Wishing you all a very happy holiday and a fantastic New Year!
Usha Iyer
President, North America & Chief Product Officer
Hivebrite is a leading provider of branded community management platforms and helps all size institutions grow and engage their community - Feel free to visit us or request a demo if you would like to know more.